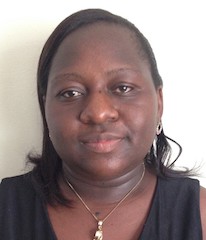 Lydia Mulwanyi Mukombe is a Population Scientist, holds a Master of Science Degree in Population and Reproductive Health and a Bachelor's Degree in Community Psychology, both from Makerere University, Kampala. She has extensive expertise in population and health issues, programme planning, implementation and advocacy; participatory monitoring and evaluation, capacity building and results based management that has been acquired in a career built for over 10 years working in non-governmental organisations and in partnership with national, regional and international agencies.
She specifically has experience in the areas of sexual reproductive health, HIV/AIDS prevention research advocacy, health and social science research and advocacy. Lydia enjoys using and advancing her competencies in global health issues including Sexual Reproductive Health and policy interventions.
Lydia works with Reproductive Health Uganda (RHU) as the Advocacy Coordinator and is part of the team that implements the AFP initiative in Uganda.
Job Title
Advocacy Coordinator
Organizations
Reproductive Health Uganda