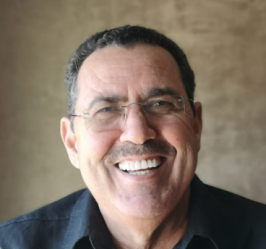 Adelylah Lakssir is the Regional Advocacy Adviser at Marie Stopes International for the West Africa Region. He has more than 30 years of experience in managing and evaluating FP/RH programs. From 2008 to 2015 he joined Partners in Population and Development Africa Regional Office (PPD ARO) in Uganda as an International Program Officer (IPO). As an IPO he was actively involved in advocacy work to foster the establishment of an enabling policy and funding environments for FP/RH in the Africa Region. 
From 1991 to 2008, he was the Head of the Evaluation Unit at the Family Planning Department at the Ministry of Health, Morocco. In 1996, he worked as a Project Assistant at Tulane University, USA under Measure Evaluation Project. 
Lakssir holds bachelor's degrees in Sociology, in Biostatistics and Demography and a Master's Degree in Public Health from Tulane University. He is fluent in Arabic, French and English.
Job Title
Regional Advocacy Adviser - West Africa Region
Organizations
Marie Stopes International