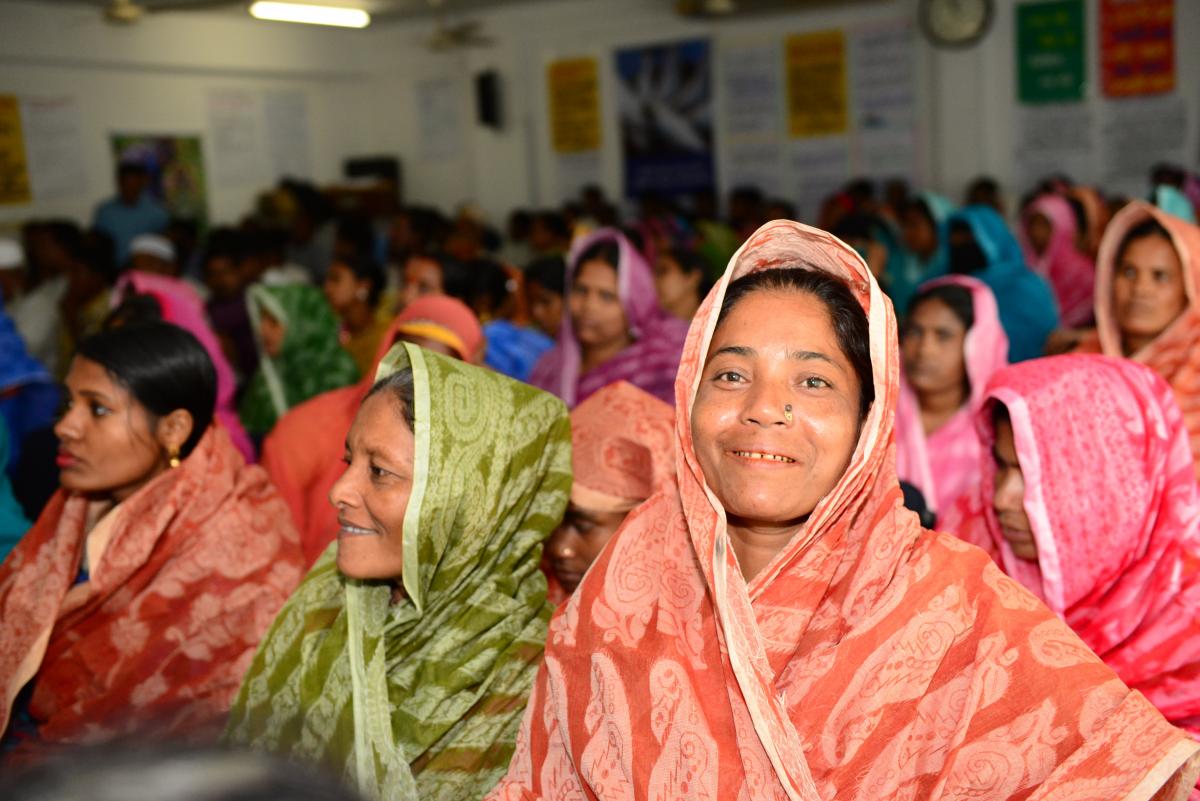 As of September 2017, 92 local governments in the Barisal and Pirojpur districts of Bangladesh allocated a total of 10.5 million taka (US $131,250) to improve family planning services at family welfare centers. These funds will enable the centers to improve the quality and range of family planning services offered, such as intrauterine device and implant insertion, menstrual regulation, and post-service follow-up.   
In Bangladesh, each local government unit, called a union, has its own family welfare center where women in rural areas go for family planning and maternal health services. However, limited resources and infrastructure mean that women from remote parts of Bangladesh like Barisal and Pirojpur often lack access to a full range of family planning services at these facilities. 
District advocacy working groups in Barisal and Pirojpur launched budget advocacy for improvements to the family welfare centers soon after forming in June, supported by Advance Family Planning (AFP) in-country partner Marie Stopes Bangladesh and its local partner Shushilan.
In early June, each of the district working groups conducted an orientation meeting with the national Union Health and Family Welfare Center Management committee. The committee is responsible for managing the centers at the union level. The district working groups conducted needs assessments across the centers. Core members of the working groups then presented the findings to the chairman of each family welfare center, and core members of the committee at a series of workshops between June and August. The barriers to delivering quality family planning services include limited equipment, poor physical infrastructure, staff and commodity shortages, poor monitoring of quality, inactive service providers and management committees, and a lack of family planning information among the committee members.   
Marie Stopes Bangladesh and Shushilan led consultations in each district between June and August. Participants included elected representatives, journalists, civil society, district commissioners and officers, and officials from Bangladesh's Directorate General of Family Planning. The series of interactions with these stakeholders helped to raise awareness of the barriers to effective, quality family planning service provision found in the family welfare centers needs assessments. The continued discussion helped to identify the integral role that the union councils could play in addressing the gaps.
Sustained advocacy led 92 Union Council chairmen to agree to fund the improvement of family planning services at their local family welfare centers—$85,750 for 61 unions in Barisal district and $45,500 for 31 unions in Pirojpur district.   
Next, the district working groups will ensure that the allocated funds will be spent as needed to improve services. The advocacy working groups want this approach to be a positive, replicable example for other union councils in southern Bangladesh.
Source
Photo courtesy of Flickr Creative Commons by WorldFish