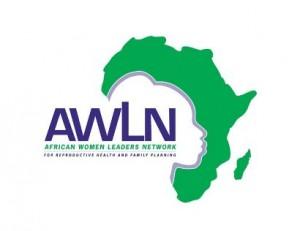 By Gillian Nyambura, AWLN Project Officer, International Planned Parenthood Federation Africa Region, and Natasha Nduhiu, Communications Consultant, AWLN
Nyaradzayi Gumbonzvanda, an African Women Leaders Network for Reproductive Health and Family Planning (AWLN) member from Zimbabwe, was appointed the African Union's Goodwill Ambassador for Ending Child Marriage in June.
Gumbonzvanda is a human rights lawyer with extensive experience in conflict resolution and mediation. She has worked for women and children's rights for 20 years and is active in the women's movement, specifically focused on issues of violence against women, peace with justice, property rights, sexual and reproductive health and rights, and HIV and AIDS.
A partner in the Advance Family Planning initiative, AWLN works to support the voices of African women leaders to influence decisions on family planning and reproductive health policies and practices at local, national, regional and global levels. AWLN's members champion family planning as a means for empowering women and ensuring women and girls access their sexual and reproductive health and rights.
Ending Child Marriage to Improve Sexual and Reproductive Health and Rights
The African Union (AU) campaign is the first of its kind in Africa to focus on ending child marriage. It was launched during the AU Ministers for Social Development Conference in Addis Ababa, Ethiopia on May 29, 2014.
Child marriage is highly prevalent on the continent. There are 41 countries worldwide with child marriage rates of 30% and above; of these, 30 are in Africa.  The United Nations reports that nearly four out of every ten young women in Africa were married or in a union before the age of 18.
Complications from pregnancy and childbirth are the leading cause of death in girls aged 15-19 in low and middle income countries. The majority of these girls are married, and experience the negative health consequences of early, unprotected sexual activity, lack of access to contraceptives and, as a result, life-threatening health situations such as unintended pregnancy, unsafe abortions, pregnancy-related mortality and morbidity.
The two-year campaign is organized in partnership with UNICEF, United Nations Population Fund, and United Nations Economic Commission for Africa and brings together many partners such as Africa Child Policy Forum, Ford Foundation, Girls Not Brides, Save the Children, Plan International,  and the UK Department for International Development.
The campaign aims to implement the existing AU policies and legal instruments including the African Youth Charter; the African Charter on the Rights and Welfare of the Child; the Policy Framework on Sexual and Reproductive Health and Rights; the AU Campaign for the Accelerated Reduction of Maternal, New born and Child Mortality in Africa; and the Maputo Protocol on the Rights of Women in Africa.
In accepting the appointment, Gumbonzvanda said, "This issue is personal to me in many ways. It is my mother's story,  Rozaria, married off young when all she wanted was education... It is about many courageous young women and girls who have and continue to trust me with their stories, their fears, their pain, hope, resilience, dreams and effort to build a new narrative for Africa."