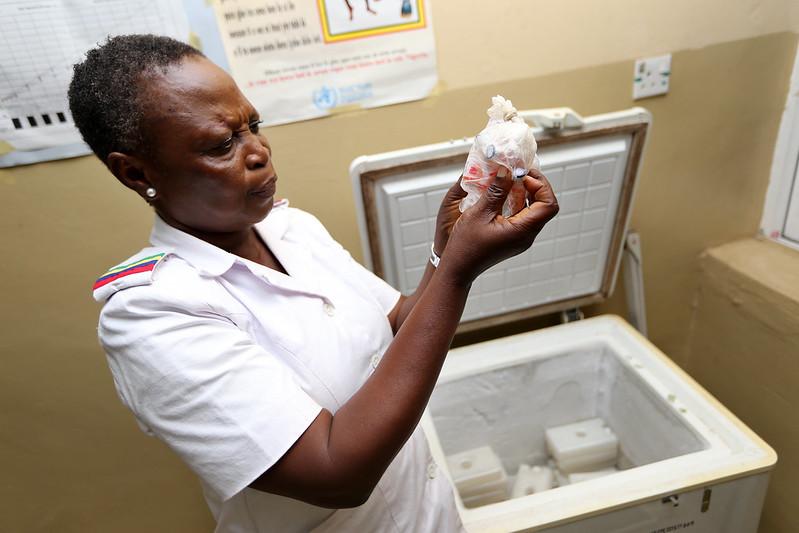 In June 2019, the Chairman of Badagry Local Government Area (LGA) in Lagos State approved the monthly release of 10,000 Naira (NGN) (US $28) from the LGA health budget for family planning. Local media coverage of family planning needs prompted the Badagry LGA Chairman to act on an earlier pledge to release the stipend, which will purchase consumables such as cotton wool, disinfectants, gloves, and gauze. Though a seemingly modest amount, the funds are an important step to reduce barriers to family planning access in Bagadry and catalyze LGA investment in family planning.
Lagos State is known for its consistent investment in family planning. The state's 2019 family planning budget allocation is 174.8 million NGN ($482,000) across various ministry and board budgets. This budget is intended to fund health provider trainings, distribution of family planning commodities, procurement of consumables, and the production of data tools and information, education, and communication materials. Yet budget spending is often delayed and inconsistent.
Despite state-level support and free contraceptives provided by the Federal Ministry of Health, user fees remain a key barrier to accessing family planning services, especially at LGA-supported primary health centers (PHCs). According to the Performance Monitoring for Action 2020 Round 5 survey in Lagos State, 82.8% of women paid for family planning services at their last visit, and 14.1% of public facilities in the state reported charging user fees for family planning services [1].
Badagry LGA is a coastal town with a population of 241,000, according to the 2006 census [2]. There are 20 PHCs in Bagadry, all of which offer family planning services. According to the LGA's family planning manager, some PHCs provide family planning services to up to 300 women every month. Prior to this win, the 20 facilities received a total monthly imprest of 6,000 NGN ($17) for all health services. This amount was not specific to family planning or enough to cover consumables beyond materials for basic cleaning and disinfection. Health providers relied upon donations and out-of-pocket payments for the remaining costs.
This situation persisted despite a policy directive issued by the Lagos Commissioner for Health in 2016 instructing all LGAs and local council development authorities to cover the cost of family planning consumables.
Beginning in February 2019, the Media Advocacy Working Group in Lagos State worked alongside the Public Health Sustainable Advocacy Initiative (PHSAI), Lagos State's family planning advocacy working group, and AFP local partner Pathfinder Nigeria to spotlight budget releases for consumables. The MAWG visited family planning service delivery points in five LGAs: Apapa, Badagry, Epe, Ifako Ijaiye, and Ikorodu. Then they published stories showing the gaps in family planning services there.
The stories prompted stakeholders in Bagadry—the family planning manager, medical officer of health, supervising counsellor of health, apex nurses, and community development committees—to follow up on the LGA Chairman's earlier pledge to release a stipend from the LGA health budget for family planning consumables. The LGA's 10,000 NGN ($28) monthly imprest is intended to cover the cost of consumables for all 20 PHCs providing family planning services. This sum has since been released for the months of June to October 2019.  
The Lagos Media Advocacy Working Group reinforced the chairman's decision with positive media coverage about the imprest. The group will continue to support PHSAI's advocacy efforts. Both groups are following up on this win to track disbursements and spending, secure funding increases, and advocate for a sustainable funding mechanism for consumables in Badagry.
References:
Performance Monitoring and Accountability 2020. "PMA2020/Lagos, Nigeria." April-May 2018 (Round 5). Accessed 16 October 2019. https://www.pma2020.org/sites/default/files/PMA2020-Lagos-NG-R5-FPbrief.pdf.

National Bureau of Statistics, Federal Republic of Nigeria. "2006 Population Census." Accessed 16 October 2019.  https://web.archive.org/web/20120305101910/http://www.nigerianstat.gov.ng/nbsapps/Connections/Pop2006.pdf
Source
Photo by Adam Smith International