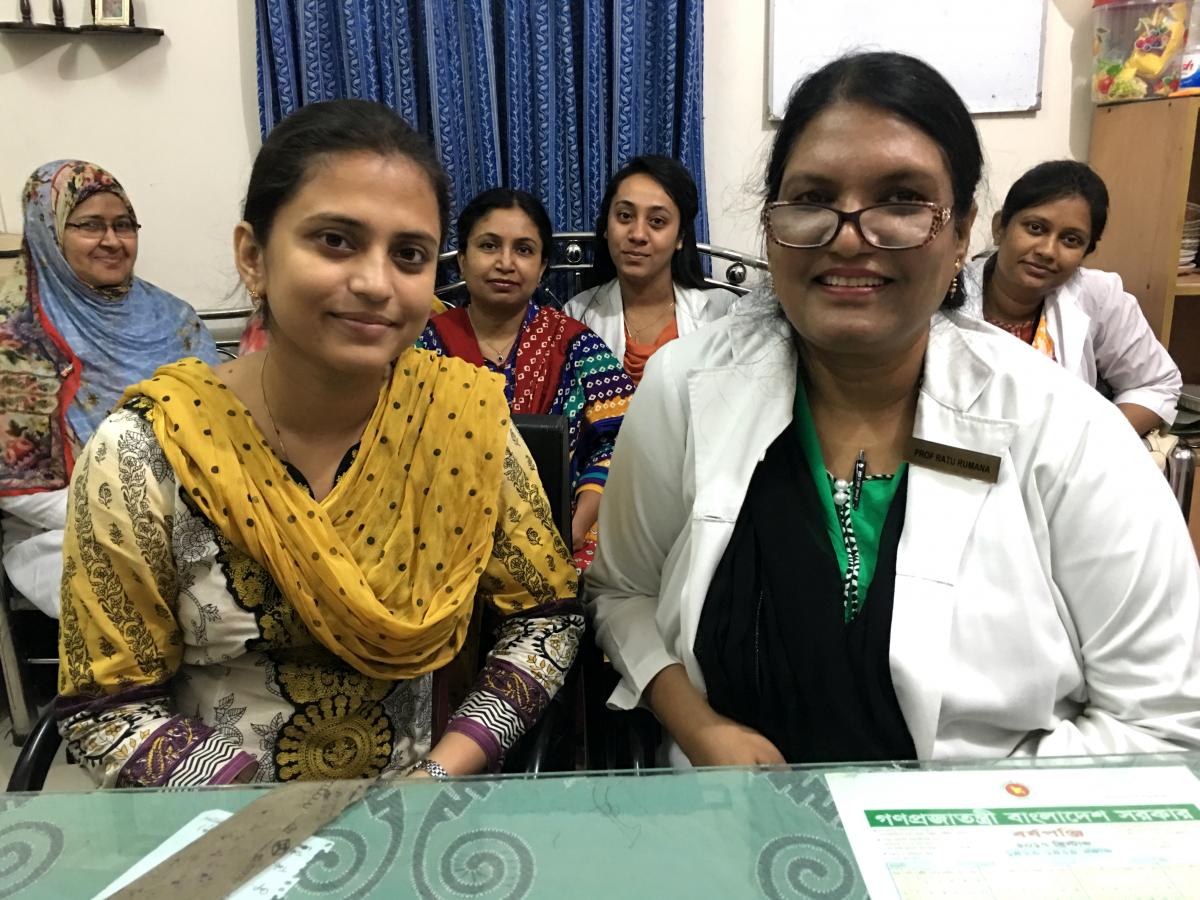 On September 4, 2017, the Bangladesh Directorate General of Family Planning (DGFP) approved a pilot project introducing tubal hook and uterine elevator procedures to improve tubal ligation services in Bangladesh.
Marie Stopes International guidelines and observations from their programs in other countries suggest that use of the tubal hook and uterine elevator procedures are more cost-effective, less complicated, and less painful than traditional tubal ligation surgery. Tubal hooks can be used to gently bring the tube to the incision, while a uterine elevator helps the surgeon manipulate the uterus to more easily access the tubes and reduce trauma to the tissues associated with using traditional tubal ligation techniques.
Advance Family Planning (AFP) local partner Marie Stopes Bangladesh (MSB) facilitated a series of meetings with policymakers and key stakeholders, who identified the absence of contextual evidence in Bangladesh as a key barrier to introducing the procedure. After a February consultation meeting with DGFP officials, MSB organized an "exposure visit" in March for both government and non-government service providers to learn more about the tubal hook procedure and benefits. In July, MSB held a meeting of the AFP Advocacy Advisory Group, a national level advocacy working group comprised of non-governmental organizations and the DGFP, during which they continued to advocate for pilot approval. MSB developed an outline for the pilot concept note and later submitted it to the Director General of DGFP, who approved it.
MSB, in coordination with the DGFP, designed the pilot project to improve the success of tubal ligation procedures; demonstrate that service providers can successfully use tubal hook and uterine elevator techniques within existing facilities; and explore whether providers can perform tubal ligation effectively using local rather than general anesthesia. During the pilot, both private and public providers will implement the procedures in nine family planning centers across Bangladesh. The pilot aims to demonstrate that service providers are capable of using tubal hooks and uterine elevators after a short orientation and hands-on training.
By the end of 2017, DGFP and MSB will conduct a training for a core group of national tubal hook and uterine elevator trainers. Following the training, project administrators will gather implementation evidence from select service centers regarding use of tubal hooks. After the pilot, the DGFP is expected to incorporate use of both procedures in the family planning operational plan to improve service quality uptake of tubal ligation in Bangladesh.
Source
Photo Courtesy of Flickr Creative Commons by UK DFID