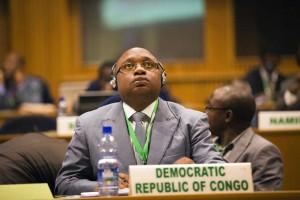 In December, the Government of the Democratic Republic of Congo (DRC) made US $1 million available to UNFPA for the purchase of contraceptives. The release of funds follows through on a commitment made at the Third National Conference on the Repositioning of Family Planning in December 2014.
At the 2014 conference, government representatives and donors gathered for a roundtable discussion organized by Advance Family Planning local partner Tulane International. The Vice Prime Minister for Planning, the national Minister of Public Health, and all provincial ministers of health, gender and planning participated. They discussed their perspectives for implementing the National Strategic and Multi-sectoral Plan for Family Planning 2014-2020.
In response to the participating donors¹ commitments to support DRC¹s family planning activities, the Vice Prime Minister for Plan pledged to allocate an additional $2.5 million for contraceptives in the general 2015 budget.
However, despite the commitment, a financial gap remained until 2016. Tulane International pursued meetings with the office of the Prime Minister and the Minister of Health, advocating for the government to fulfill the commitment to procure contraceptives and family planning supplies by June 2017. With support from the Bill & Melinda Gates Foundation and other partners, Tulane requested that the government write a letter explicitly stating the details of the financial gap and a call to action on how much is needed.
As a result, the Prime Minister wrote a letter requesting that the Minister of Budget honor the commitment made by the government at the 2014 roundtable. In November 2016, while attending the Family Planning 2020 Reference Group Meeting in Tanzania, the DRC Minister of Health renewed the commitment and pledged that the $2.5 million would be incrementally disbursed.    
The government released one million dollars of that to UNFPA in December. The funds will be allocated for the purchase of four contraceptive methods: Jadelle (35%), Implanon Nxt (25%), IUDs (25%), and Cyclebeads (15%).
Tulane International¹s next steps are to work on a distribution plan for the products purchased with release of funds.
Source
Photo courtesy of Flickr Creative Commons by UNICEF Ethiopia