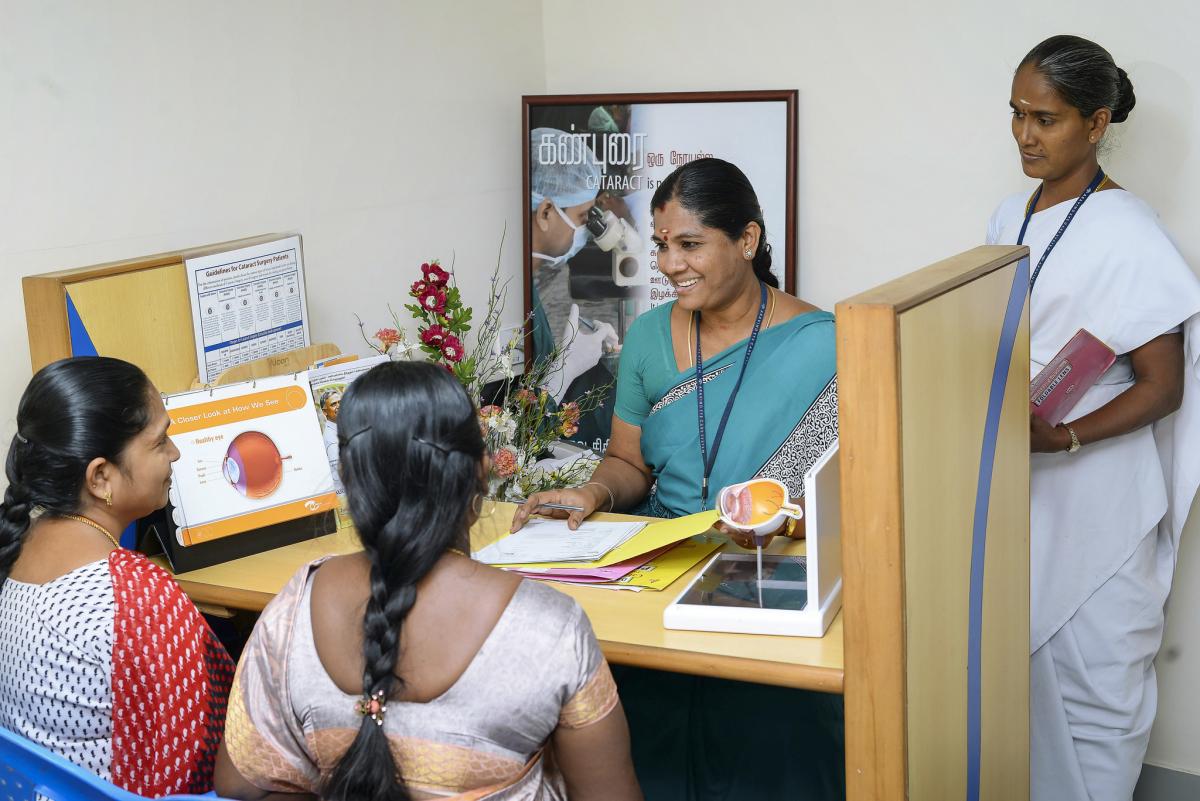 Between July and October 2017, the districts of Baran, Bhilwara, Sawai Madhopur, Sirohi and Pali in India's Rajasthan state established 28 family planning counseling corners. These dedicated spaces, in addition to the two previously established, will improve patient counseling on modern contraception methods as well as the quality of contraceptive service provision in the respective facilities.
In the five districts, modern contraceptive prevalence rates of currently married women range from 40% to 62%, and unmet need ranges from 8% to 15%[1]. The counseling centers, established in 18 community health centers, nine primary health care centers, and one district hospital, will close a gap in the public health system where highly skilled service providers do not have time, dedicated space, and/or specialized training to provide family planning counseling services to patients that desire them. Family planning counseling corners enable clients to learn about the available contraceptive methods and choose the family planning method that best suits their needs. Each counseling corner is equipped with family planning information and education materials, and complies with government privacy guidelines.
Beginning in March 2017, Advance Family Planning local partner Pathfinder International India advocated with each District Program Implementation Body (DPIB), which support the national government's family planning programs across high priority districts, to create counseling corners. During their decision-making process, the DPIBs considered such issues as the availability of personnel, infrastructure needs, and additional funds required to establish the counseling corners and train personnel.
The Pathfinder team supported district health staff to identify family planning counseling personnel and provided guidance on the materials needed to establish the corners. In the districts of Sawai Madhopur and Baran, Pathfinder coordinated with foundations to secure additional infrastructure and personnel support. The first counseling corner opened in July 2017, with all 28 counseling corners fully operational by October 2017. District family welfare officials and the Pathfinder team conducted joint visits to monitor the services provided. Their records indicate that by December 2017, more than 11,000 clients received family planning counseling in the new spaces. 
DPIBs will continue to visit the counseling corners with members of the Pathfinder team to monitor and ensure continuity and quality of services. Additionally, Pathfinder will continue to advocate for the creation of counseling corners in lower-level public health facilities, including primary health centers, in all of the project districts. Pathfinder hopes its continued advocacy will lead the DPIB to establish at least 30 more family planning counseling corners in these districts by the end of 2018.
Source
Photo Courtesy of Flickr Creative Commons by Community Eye Health