January 30 - February 2, 2017
Dakar, Senegal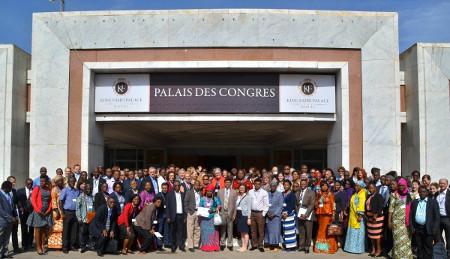 The Increasing Access to Next Generation Injectables Meeting was a working meeting aimed to increase voluntary and quality access to DMPA-SC within a wide range of contraceptive methods and inform related policy decisions with existing evidence and experience. The meeting agenda (forthcoming) had three key objectives:
Increased knowledge among implementers/researchers, donors, and advocates regarding the experiences of early adopter countries and potential for introducing and providing DMPA-SC in more settings. These include private and public sector services, social marketing, community-based distribution programs, pharmacy/drug shop provision and, as appropriate, home/self-injection of DMPA-SC.
Prioritization of opportunities for advocacy that can accelerate introduction of and increased access to DMPA-SC and support advocacy related to accelerating contraceptive method mix.
Identification of next steps to advance policy challenges related to the introduction of and increased access to DMPA-SC and a wide range of contraceptive methods.
Follow-up activities from the meeting will be taken on through the Opportunity Fund -- a small grants program managed by PAI with funding from AFP that helps advocates seize opportunities to accelerate Family Planning 2020's success at district, state, national, and regional levels.
Download and view the resources and presentations form the meeting below. For inquiries, please contact Kate Barrett at kbarrett@jhu.edu.