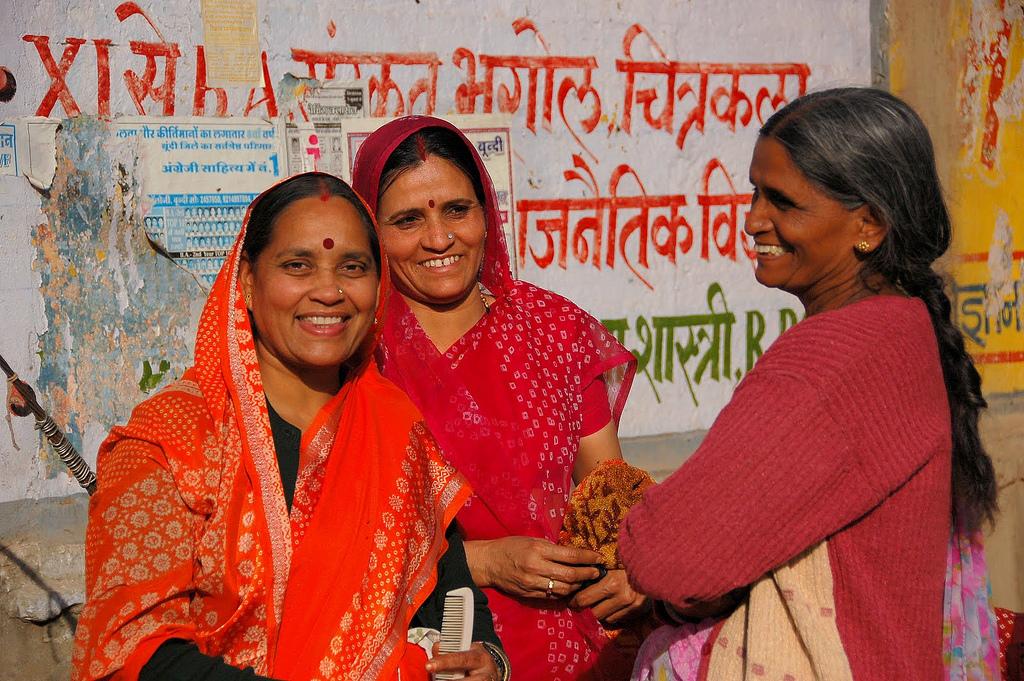 Private sector family planning providers in India received a significant boost in December 2017, when the National Health Mission (NHM) recognized the Clinical Outreach Teams (COT) approach as a distinct service delivery model in its Public-Private Partnership policy. Moreover, in recognition of the crucial role COTs play, the NHM increased their reimbursement rate by an additional INR 1,000 (US $15.40) per sterilization procedure.  The revised rate led to an additional investment of $1.5 - 1.7 million[1] for  private sector providers in seven high-focus states. This win will enable the private sector to provide quality services at additional public health facilities and expand access to services.
Sixty-nine percent of clients in India seek family planning methods from public sector providers and 82 percent of total sterilizations occur in public sector facilities,[2] which often suffer shortages in trained surgeons, paramedics, equipment, and supplies. COTs are designed to fill the gap. They are privately-run, fully-equipped mobile outreach teams which include a surgeon, medical officer/anesthetist, nurses, counselor, and support staff. Together they provide high-quality family planning services, including sterilizations and intrauterine contraceptive device insertion, often to women who have the highest unmet need for long-acting and permanent methods of family planning.
When the NHM launched a new family planning initiative called Mission Parivar Vikas in 2016, Advance Family Planning local partner Foundation for Reproductive Health Services India (FRHS-India) identified a key policy barrier: under the initiative guidelines, private sector providers using the COT approach received a reduced reimbursement for services. This decision adversely affected the COT providers operating at government sites and inhibited other interested non-governmental and private organizations from adopting such models. Between March - April 2017, FRHS-India advocated with state governments of Bihar, Rajasthan, and Uttar Pradesh to highlight the issue of reduced COT payment by the national government. They also met with other private sector providers and development partners to develop an advocacy strategy to integrate the COT model and an increased reimbursement rate into the NHM's Public-Private Partnership policy.
FRHS-India and partners focused their advocacy on the Ministry of Health and Family Welfare within the NHM. They shared evidence showcasing the significant contribution of COTs to the family planning program and facilitated exposure visits for national and state officials and other NGO partners to see COT service sites. Despite the evidence, the proposal faced an initial resistance from Ministry of Health. Also, since the NHM had recently revised the private sector reimbursements for Mission Parivar Vikas, it seemed unlikely that it would revise the guidance again.
FRHS-India and partners then strategized to advocate for increased reimbursement approval from Jansankhya Sthirata Kosh (JSK), an autonomous body that works to promote private sector participation in family planning. Sustained advocacy, despite JSK personnel changes, proved effective. The proposal was internally discussed between JSK and Ministry officials in which the Additional Secretary and Mission Director of NHM agreed to process this request under NHM policy guidance.
As a result, in December 2017, NHM approved integrating the COT approach into its Public-Private Partnership policy, thereby expanding it nationwide and increasing the reimbursement rate for private health providers in 146 districts in the high focus states. Following the guidance, NHM officials notified all states and private health providers of this significant update.
The state governments of Rajasthan and Bihar already issued directives to the district officials' regarding this scheme, and FRHS-India is working with the Uttar Pradesh government to follow suit. FRHS-India will continue to work with the state governments to develop standardized operational guidelines for COTs. The team will also engage and advocate with additional private health providers to provide COT-style services and expand access to quality family planning services in remote areas.
[1] Calculation based COT clients served in 2017
[2] International Institute for Population Sciences (IIPS) and ICF 2017, National Family Health Survey (NFHS-4), 2015-16: India. Mumbai: IIPS.
Source
Photo Courtesy of Flickr Creative Commons by rajkumar1220