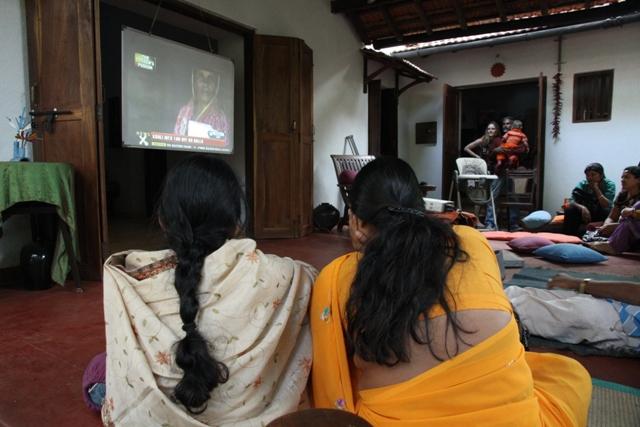 India's Agra district Department of Information & Broadcasting (I & B) committed to air key information developed by the Department of Health and Family Welfare on the availability of family planning services for men. After running informative messaging from August to October 2017 on five local television channels and in five leading newspapers, I & B recently extended the contract for an additional five months. The initiative's total cost is approximately 600,000 INR (US $9,600)—the first time media platforms in Agra have made such a large contribution to family planning.
The Agra district working group's advocacy led to the partnership between the two government departments. In June 2017, Advance Family Planning local partner Population Foundation of India facilitated an AFP SMART workshop for the working group and stakeholders to discuss barriers to non-scalpel vasectomy service (NSV) uptake in Agra. NSV uptake remains low,[1] even though the Uttar Pradesh state government mandated in May 2016 that district hospitals provide the services regularly on the 21st of each month. At the facilitation, stakeholders identified a lack of awareness in the community about service availability. The district representative of the I & B department, present at the meeting, played a key role in developing the advocacy strategy to facilitate the inter-departmental partnership.
In July 2017, the working group successfully advocated with the Deputy Director of I & B to provide airtime about NSV fixed day services in the district.  In order to assess the initiative's efficacy, the working group also asked the District Health Society to add space in the district hospital registers for clients to fill out their information source for services.
The broadcasts, which air three days prior to the regular fixed day NSV service days, focus on the role and participation of men in family planning, the availability of NSV services, and any client pre-requisites. The  Department of Health and Family Welfare's District Health Society, also members of the district working group, developed the messaging according to the national guidelines and pre-existing short videos on NSV. Aired on channels and newspapers that are popular with the community, the initiative's potential reach is 2.5 million people. The total cost of the air and print space is borne by the television channels and the newspaper publishers as their contribution to the district's family planning program.  
After the initial three-month partnership ended in October, the district health society successfully advocated with I & B to extend the contract through March 2018, ensuring longer and wider dissemination of NSV information within the district. 
Going forward, the district working group is exploring other opportunities to partner with local radio to air family planning information and messages as well as television stations to broadcast the national government's short videos dispelling myths and misconceptions during popular viewing times.
[1] Health Management Information System (2016-17)
Source
Photo Courtesy of Flickr Creative Commons by Video Volunteers