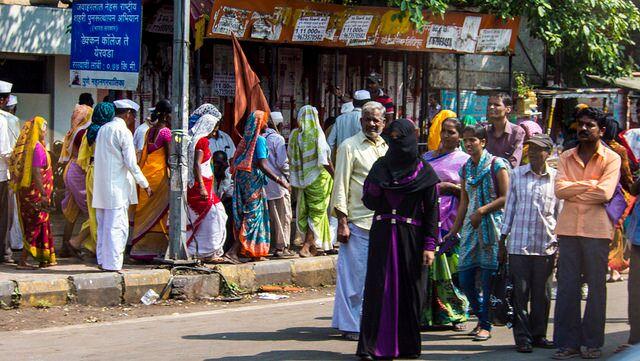 On June 19, 2017, India's Maharashtra State Family Welfare Bureau approved the formation of the Pune district family planning working group following strong evidence-based advocacy. The working group will advocate for family planning progress in Pune, the country's fourth most populous district, with a population of about 9.4 million people.[1]
Host to several district health offices and the Maharashtra State Family Welfare Bureau, the city of Pune requires a strategic, collaborative family planning initiative. Advance Family Planning local partner Jhpiego India showed this after conducting a landscape assessment in February-March 2017. With support from government stakeholders, they assessed 20 health facilities across the district. The assessment found that:
Sixty-six percent of staff nurses were not confident about inserting interval intrauterine contraceptive devices
Almost 58% of staff nurses lacked postpartum intrauterine contraceptive device (PPIUCD) insertion skills
Thirty-five percent of the comprehensive abortion care-trained medical officers did not perform post-abortion intra-uterine device insertion due to lack of confidence
Only 10% of the facilities displayed information, education, and communication materials on family plannin
Ten percent of the facilities did not have the recommended Kelly's forceps necessary for PPIUCD insertion,[2] and
Most facilities did not have a dedicated space for family planning counseling to ensure privacy and confidentiality. Nor did they have job-aids, such as a counseling kit, a family planning flipbook, or a medical eligibility criteria wheel to provide an informed choice of modern contraception.
Post-assessment, Jhpiego hosted a meeting in April to generate consensus on the urgency to address the identified issues. Once this was acknowledged, Jhpiego initiated advocacy with the state government to develop and formalize a working group. 
Following approval in June, Jhpiego hosted an initial strategy session to identify common family planning advocacy issues in Pune. Twenty-two participants, new members of the district working group, attended from the district health offices, the Pune Municipal Corporation, the Federation of Obstetric & Gynecological Societies of India, the Family Planning Association of India, and the philanthropic Lions Club.
During the first district working group meeting in July 13-14, 2017 the participants selected key government members to be chairperson, co-chairperson, and convener. Using the AFP SMART approach, the group developed three objectives that aim to:
1.       Improve the uptake of post-abortion family planning in urban areas
2.       Ensure dedicated space and personnel for family planning counseling and
3.       Leverage the important role of the frontline field level workers (ASHAs[3]) in contributing to the uptake of the family planning services
The participants will further develop an advocacy work plan for the upcoming year, set benchmarks for success, implement the work plan, and highlight and mitigate any challenges. The working group aims to meet every three months to discuss their progress and share any insights on their advocacy initiatives. Jhpiego plans to facilitate the SMART advocacy process, help generate evidence for advocacy, and follow up with team members and decision-makers.
[1] http://www.censusindia.gov.in/2011census/dchb/2725_PART_B_DCHB_PUNE.pdf
[2] PPIUCD-Postpartum Intrauterine Contraceptive Device insertion forceps
[3] ASHA: Accredited Social Health Activists; http://nhm.gov.in/communitisation/asha/about-asha.html
Source
Photo courtesy of Flickr Creative Commons by Ian D. Keating