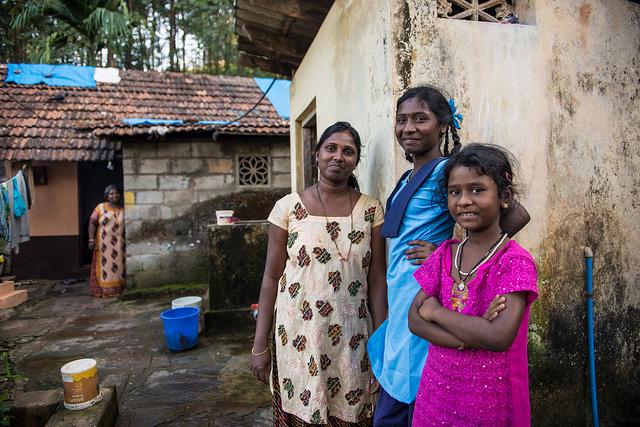 India's Jhansi district will now offer intrauterine device (IUD) services in five urban primary health centers for the first time, thanks to a letter sent by the Chief Medical Officer in September 2017. Prior to this expansion, health centers offered only pills, condoms, and emergency contraception as family planning methods. Since service initiation (see Table 1), over 500 women have received IUD services.
In Jhansi district, 14.9% of women have an unmet need for family planning, 6.5% of whom have an unmet need for pregnancy spacing[1]. A landscape assessment completed by the Jhansi district working group in May 2017 revealed long travel distances as a barrier to seeking IUD services. Based on this information, the working group focused their advocacy strategy on increasing IUD services in five of the thirteen urban primary health centers in Jhansi. They chose the five facilities based on their location in a densely populated slum area and community need for improved IUD services.
In August 2017, with support from the facility coordinator and Advance Family Planning local partner Population Foundation of India, the district working group representative conducted a rapid assessment to gauge the facilities' preparedness for IUD service delivery. Main gaps included a shortage of of trained providers, absence of IUD insertion equipment, and lack of infection prevention practices. The district then invested 20,000 INR (US $320) from the national urban health mission to purchase IUD kits and equipment for infection prevention based on these findings.
Following the assessment, 10 auxiliary nurse midwives and 41 accredited social health activists received a one-day orientation by the District Health Society and Hindustan Latex Family Planning Promotion Trust, the Uttar Pradesh state government's technical agency for IUD training. During the first week of September 2017, Hindustan Latex Family Planning Promotion Trust provided additional one-day trainings on expanding IUD services and family planning counseling to one nurse from each of the five facilities. Concurrently, the Chief Medical Officer issued a letter authorizing the newly trained nurses to provide IUD services to patients immediately. This letter also prompted the initiation of a tracking mechanism, ensuring clients receive follow up care one month post IUD insertion. 
Moving forward, the working group will continue to advocate for both the training of more service providers and scaling up the provision of IUD services in the remaining eight urban primary health centers in Jhansi.
Source
Photo courtesy of Flickr Creative Commons by Asian Development Bank