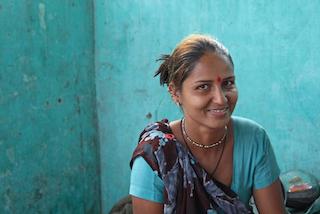 On July 11th, the Spark Minda Foundation joined 15 other private sector partners in making Family Planning 2020 commitments at the 2017 London Summit. Spark Minda, a leading manufacturer of automobile components in India, allocated 1.1 million Indian rupees (US $17,190) per year until 2020 to sensitize 3,000 women and men in the rural areas of Maharashtra, Tamil Nadu, Uttarakhand, and Uttar Pradesh states about family planning, reproductive health, and menstrual hygiene by 2020.  
Advance Family Planning (AFP) local partner Pathfinder International India engaged with Indian corporations they had met with at least once before in the months prior to the Summit, and encouraged them to make corporate social responsibility commitments at the significant global event. In collaboration with the U.K. Department for International Development (DFID) and the United Nations Foundation, their advocacy efforts succeeded with Spark Minda.
The company's commitment builds on an agreement they signed with Pathfinder on February 8, 2017, to conduct family planning sensitization workshops for 1,000 community members in four states. The workshops inform participants about family planning method choices and their effectiveness, and address the myths and misconceptions related to each method. Participants will also be informed about the nearest public health facilities that offer family planning services. Spark Minda's expanded Family Planning 2020 commitment to inform 3,000 people is a result of Pathfinder's sustained advocacy. The company's decision-makers recognize that family planning is a significant contributor to women's empowerment and socio-economic development, particularly for India's underprivileged populations.  
The family planning components of the Spark Minda-funded workshops will be conducted by Pathfinder India. Other topics will be led by expert civil society partners. Between 2017-2020, they'll engage 500 women and 500 men every year from the communities surrounding the corporation's manufacturing units and vocational training centers in the four states.
Pathfinder India will continue to engage with Spark Minda and other corporations for long-term commitments and larger investments in family planning. The attention received following Spark Minda's commitment at the London Summit may inspire other Indian corporations to adopt family planning into their corporate social responsibility programs.
Source
Photo courtesy of Flickr Creative Commons by Blue Smile