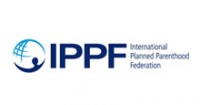 The International Planned Parenthood Federation (IPPF) is a global service provider and a leading advocate of sexual and reproductive health and rights for all. In addition to its global headquarters in London, UK, IPPF has six Regional Offices:
Africa (Nairobi, Kenya)
Arab World (Tunis, Tunisia)
Europe (Brussels, Belgium)
South Asia (New Delhi, India)
East, South East Asia and Oceania (Kuala Lumpur, Malaysia)
Western Hemisphere (New York, USA)
IPPF is a global network of Member Associations, and works in over 170 countries providing and campaigning for sexual and reproductive health care and rights.
IPPF advises and collaborates in Advance Family Planning national and global advocacy efforts.
FOR MORE INFORMATION:
International Planned Parenthood Federation, Central Office
4 Newhams Row
London
SE1 3UZ
Telephone: +44 (0)20 7939 8200
Key Contacts

Sarah Shaw
Mobilization And Awareness Officer, International Planned Parenthood Federation
1