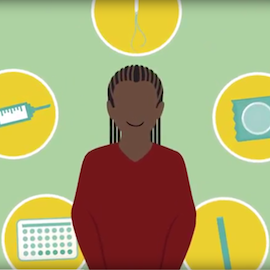 Population Reference Bureau (PRB) collaborated with Advance Family Planning Tanzania to develop a package of advocacy materials highlighting the latest preliminary 2015-16 Demographic and Health Survey results on adolescent pregnancy and youth family planning. The resources connect investments in youth to broader national development goals and outline actions that policymakers can take to meet young people's family planning needs.
Each Investing in the Future: Youth and Family Planning in Tanzania resource shares the latest data differently:
Over one-quarter of young women ages 15 to 19 have begun childbearing in Tanzania. Unmet need for family planning is high among this age group. Twenty-three percent of young women desire to limit or space pregnancies but are not using any contraceptive method.
The resources were made possible by PRB's Bridging High Impact Family Planning Communications and Advocacy project, in partnership with the Bill & Melinda Gates Foundation.
Source
Population Reference Bureau