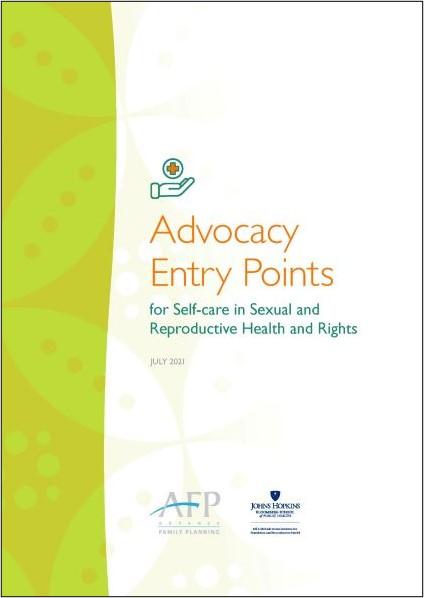 Advance Family Planning is pleased to share a new tool, Advocacy Entry Points for Self-care in Sexual and Reproductive Health and Rights. The tool is intended to help advocates identify the most strategic entry points in making progress on self-care for sexual and reproductive health and rights (SRHR) in their countries and communities.
The tool maps opportunities along five categories—diagnostics; drugs and devices; digital health; data and evidence; and demand, empowerment, and community engagement. Each category highlights examples, systemic supports needed, and advocacy opportunities to illustrate possible avenues for SRHR self-care advancement. Advocates can use an appended form to chart their own, context-specific advocacy plan.
The need to expand SRHR self-care was evident even before the pandemic. In 2019, the World Health Organization released the Consolidated Guideline on Self-care Interventions for Health: Sexual and Reproductive Health, which presented an exciting opportunity to expand access to self-care supplies, services, and information. With COVID-19 straining health system resources and exacerbating inequalities, the need to advance self-care for SRHR is more urgent than ever.
Download the tool here to see how you can make progress for your community.