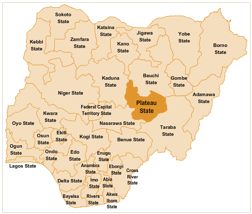 In April 2016, the House of Assembly in Plateau State, Nigeria approved a US $25,125 (5 million Naira) budget allocation for reproductive health and family planning implementation in the 2016 state health budget. This is the first time the state has allocated for family planning separately, in addition to the reproductive health budget. The state has also, for the first time, outlined the specific family planning activities this budget line will support.

The budgeting is a result of sustained advocacy by the Plateau State Family Planning Advocacy Working Group, with support from Advance Family Planning local partner Pathfinder International-Nigeria and Palladium's USAID-funded FH+ project. The working group conducted a series of family planning advocacy visits to the Chairman of the House Committee on Health and Deputy Speaker of the Plateau State House of Assembly.

Securing the budget allocation highlights the state government's commitment to family planning. The Commissioner for Health has further committed to approving additional funds from the state supplementary budget, if they are needed before the end of the year.  

The allocation, intended for services, commodity distribution, and supervision, will go a long way in accelerating reproductive health outcomes. Plateau State seeks to increase the contraceptive prevalence rate (CPR) from 17.4% to 34% by 2018, which would contribute to the Nigeria Family Planning Blueprint goal to increase the country's CPR from 15% to 36% by 2018.

The advocacy working group has been active since its inauguration by the Permanent Secretary of the State Ministry of Health in January 2015. Their goal is to motivate local policymakers to take policy and budgetary action to increase access to and uptake of family planning services, thus raising the CPR in Plateau State.