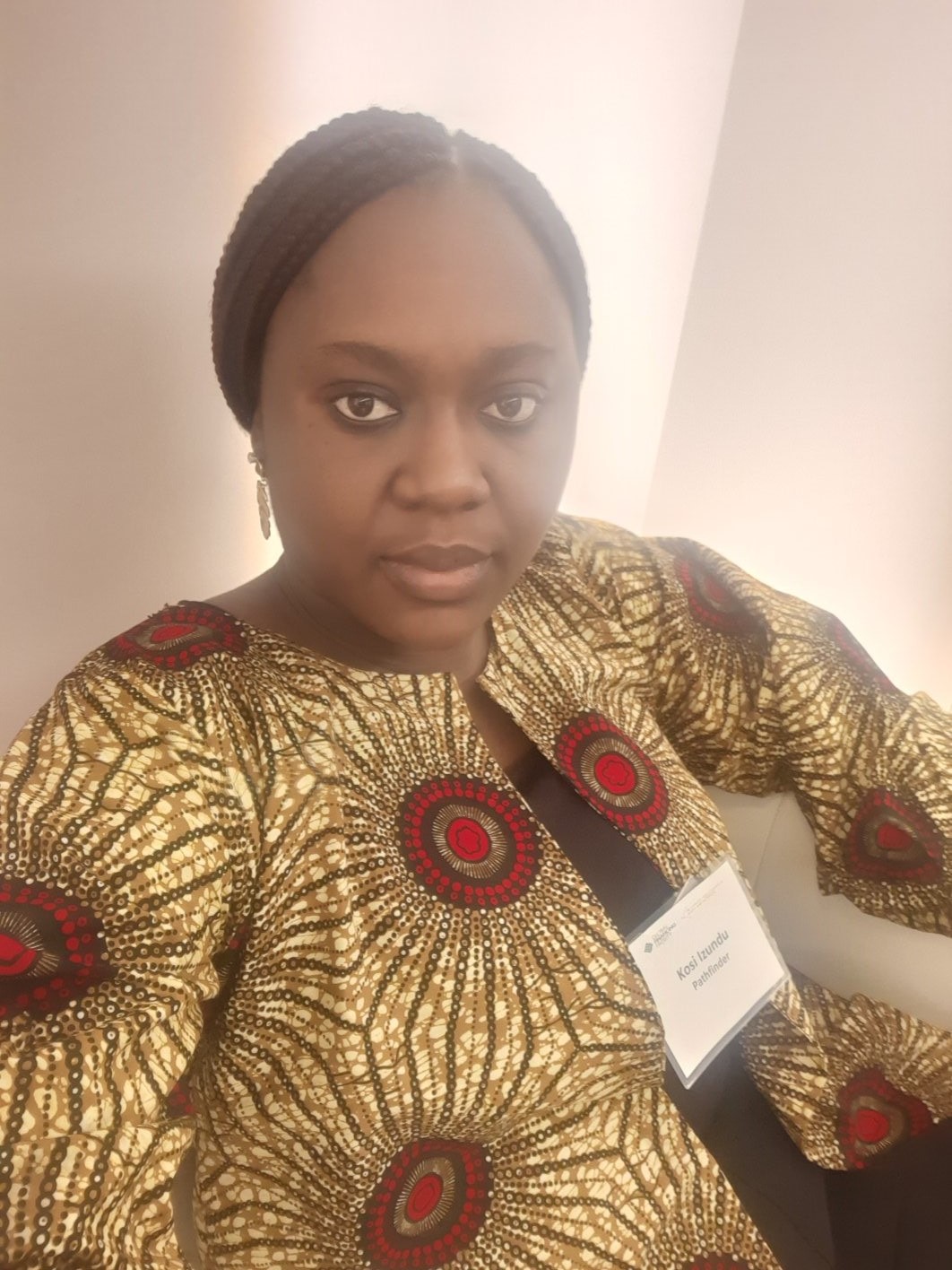 Prior to joining Pathfinder International, Kosi worked at Education as a Vaccine (EVA) in Nigeria, an organization whose main focus in Adolescent Sexual and Reproductive Health. She was responsible for overall coordination of the advocacy and policy portfolio. In her capacity, she led the 'youth access to female condom programming in Nigeria' under the Universal Access to Female Condom project.
Previously, Kosi sat on the UNFPA Nigeria Youth Advisory Board where she volunteered her time giving technical inputs to UNFPA's youth programming in-country. She was the country focal point for the roll-out of the Partnership for Maternal, Newborn, and Child Health "Advocating for Change for Adolescents Toolkit". She was the co-chair of the youth sub-committee for the 3rd and 4th Nigerian Family Planning conferences and has also been involved in high level advocacy at the 4th International Conference on Family Planning in Bali. She now sits as the CSO Youth representative on the Global Financing Facility Investor's Group.
Kosi holds a bachelor's in science in Economics, and a master's in development studies. She is passionate about adolescent and youth sexual and reproductive health programming and research.
Job Title
Program Officer, Reproductive Health/ Family Planning
Organizations
Pathfinder International