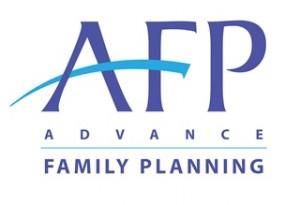 For immediate release
April 10, 2013
Washington, D.C.— Advance Family Planning (AFP) and Population Action International (PAI) are bolstering family planning advocacy efforts in francophone West Africa, awarding more than $100,000 to civil society groups in three countries.
The awards will help civil society groups in Benin, Burkina Faso, and Mauritania to work with local and national governments to create or increase budget lines for contraceptives. In Mauritania, the funding will also support an effort to create a national reproductive health law. The funding is being given as part of the Opportunity Fund, a flexible source of funding for high-impact family planning advocacy aimed at helping countries achieve their Family Planning 2020 (FP2020) and Ouagadougou Partnership commitments. The fund is managed by PAI for AFP.
"Smart, strategic advocacy to country governments is a critical piece of increasing their commitment to family planning and helping to expand access for women worldwide," said PAI President and CEO Suzanne Ehlers. "Advocacy work is often underfunded, but we can't afford to miss these opportunities."
The Opportunity Fund awards are:
$45,360 to Family Care International-Burkina Faso, a reproductive and maternal health advocacy group. The award funds advocacy to three municipal councils in the Sahel region to create budget lines for the promotion of family planning, including the purchase of contraceptives.
$40,825 to Organisation pour le Service et la Vie (OSV/Jordan), an organization dedicated to increasing access to sexual and reproductive health among poor and vulnerable groups in Benin. The award will help them ensure that 40 million CFA francs (U.S. $85,000) earmarked by the government for contraceptives in 2014 are actually allocated and spent, and to advocate for the creation of a budget line for contraceptives of at least 110 million CFA francs (U.S. $233,000) in 2015.
$10,000 to the Association Mauritanienne pour la Promotion de la Famille (AMPF), the International Planned Parenthood Federation affiliate in Mauritania, for the creation of a contraceptive budget line within the country's national health budget.
$10,000 to STOP SIDA, a Mauritanian economic development and HIV prevention group, to advocate for the passage of a national reproductive health law in the country's Parliament.
The three countries are important because they have a high demand for contraceptives and governments who have made strong commitments to FP2020, but not backed up those commitments with funding. Advocacy is needed to ensure these words are turned into action. In Burkina Faso a quarter of women cannot meet their family planning needs, while in Benin that figure is close to one-third. Mauritania also has high levels of maternal mortality and unmet need for contraception.
"With FP2020, national governments in West Africa have promised to step up for women," said AFP Director Duff Gillespie. "We are committed to help them keep these promises."
###
For more information, please contact: Dilly Severin, dseverin@popact.org, 202-557-3423 or Danielle Zielinski, dzielinski@popact.org, 202-557-3426
Population Action International (PAI) advocates for women and families to have access to contraception in order to improve their health, reduce poverty and protect their environment. Our research and advocacy strengthen U.S. and international assistance for family planning. We also work with local and national leaders in developing countries to improve their reproductive health care programs and policies.
Advance Family Planning (AFP) aims to increase the financial investment and political commitment needed to ensure access to quality family planning through evidence-based advocacy. An initiative of the Bill & Melinda Gates Institute for Population and Reproductive Health with the Johns Hopkins Bloomberg School of Public Health, AFP works to achieve the goals of the Family Planning 2020 initiative: to enable women and girls in some of the world's poorest countries to use contraceptive information, services and supplies, without coercion or discrimination. AFP is supported by the Bill & Melinda Gates Foundation, the David & Lucile Packard Foundation, and The William and Flora Hewlett Foundation.
Source
Population Action International