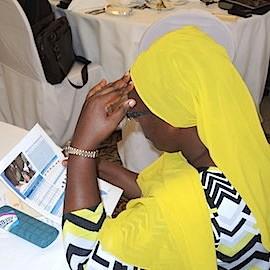 Results from the Performance Monitoring and Accountability 2020 (PMA2020) survey in Uganda show improvement in use of family planning services in the country over the last few years. The contraceptive prevalence rate (CPR) increased from 30% in 2011 to 35% in 2015;  accompanied by a decline in the total fertility rate.
The findings were presented by the Uganda School of Public Health and Partners in Population and Development Africa Regional Office (PPD ARO)  on July 22nd, 2015 at the Serena Hotel, Kampala.The dissemination event was attended by over 50 participants including Parliamentarians, Ministry of Health Officials, Uganda Bureau of Statistics staff, development partners and stakeholders.
Advance Family Planning's Uganda partners, PPD ARO and Reproductive Health Uganda, are using the latest PMA2020 data in their advocacy. AFP Uganda collaborates with partners and policymakers to improve the funding and policy environment for family planning, and enhance accountability and transparency in Uganda.

View the PMA2020 Key Family Planning Indicator Brief for Uganda-Round 2.
Source
Photo courtesy of Sarah Whitmarsh, AFP