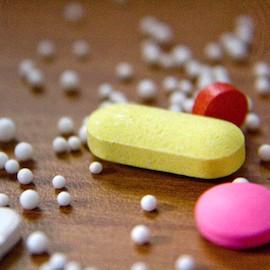 As of May, three more drugs are included on the essential drugs list for Rajasthan state in India, ensuring that they will be available at the primary health center level. These drugs are vital for new injectable contraceptive users. The addition to the list was achieved in time for the May 27, 2017 roll-out of injectable contraceptive services at Rajasthan's primary health centers.
The state's National Health Mission has actively sought to introduce injectable contraceptives over the last several months. During this process, state health officials learned the relevance of the three essential drugs from Advance Family Planning local partner Pathfinder International India. The advocates shared findings from their experience supporting the introduction of injectable contraceptives in Haryana state. In some cases, users experienced irregular, heavy, and prolonged menstrual bleeding after the first dose. Three drugs are required to curb this side effect: mephenamic acid tablet (500 mg), ethamsylate injection (250 mg), and tranexamic acid tablet (500 mg). Until recently, all three had limited availability in Rajasthan.
After several meetings with state officials, Pathfinder learned that many were not aware of the importance of these drugs. Moreover, since the drugs were already available at the community health center level, state officials didn't see that any action needed to be taken.
Pathfinder held four advocacy meetings with state government officials and the Rajasthan Medical State Corporation Ltd (RMSCL) to reinforce that, in fact, there is a critical need for these drugs at the primary health care level. Pathfinder cited a review of the existing state essential drug list they had conducted in early 2017 to inform and guide the initiation of injectable contraceptive services in Rajasthan. The report, which had previously been shared with state health officials, revealed that certain drugs were only available at the community health center level, despite a need for them at the primary health center level.
As a result, on May 8, 2017, the RMSCL Board of Directors approved the addition of the three essential drugs. The Director of RMSCL issued a letter confirming this for all the project districts on May 23, 2017.
Next, Pathfinder will monitor the availability of the above-mentioned drugs in all public health facilities where injectable contraceptives are introduced.
Source
Photo courtesy of Flickr Creative Commons by Draconian Rain