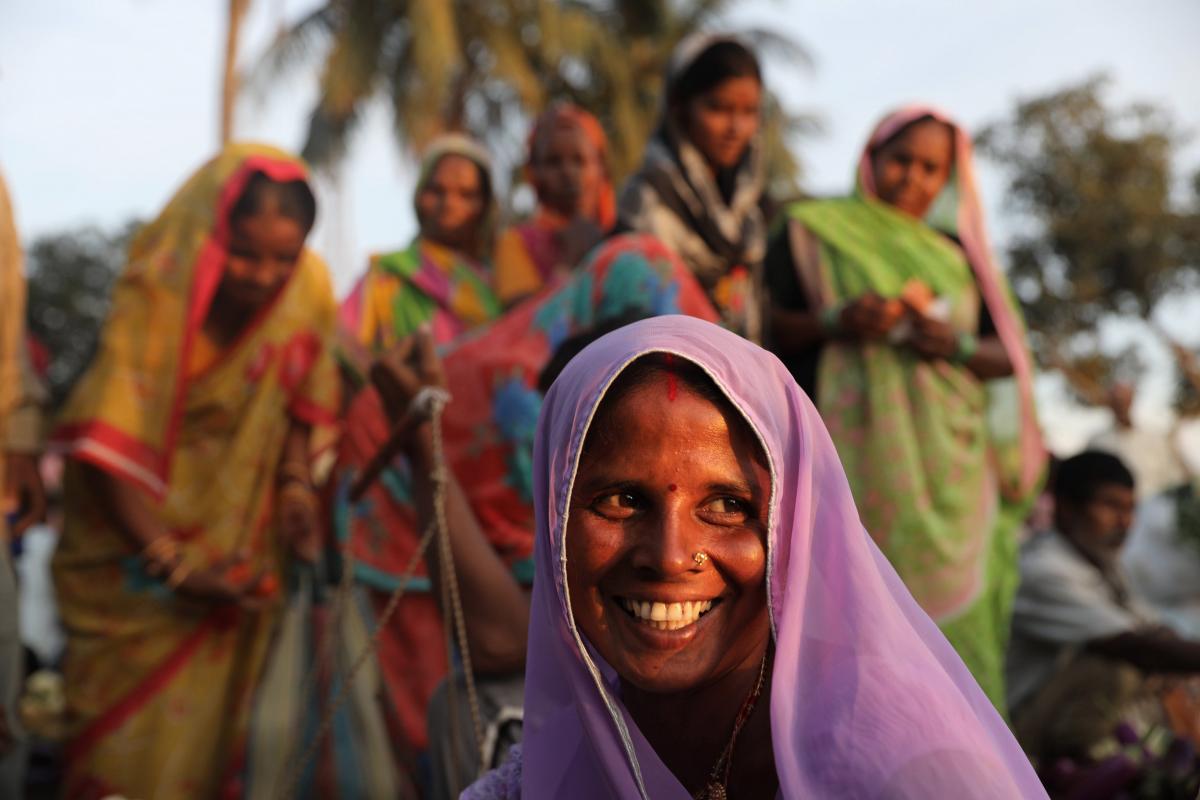 Twenty-five health sub-centers in the Sitapur district of Uttar Pradesh, India that initiated fixed day services (FDS) for intra-uterine device (IUD) services are beginning to see results. Uptake of IUDs increased 30-fold, from 20 insertions between July 2016 and June 2017 to 685 insertions between July 2017 and June 2018. Of the 25 facilities, 10 facilities previously provided IUD services on an irregular basis, while 15 began providing IUD services for the first time. 
Sitapur district has one of the highest fertility rates in India, with a total fertility rate of 4.4.[1] Only one in three currently married women ages 15-49 use a modern method of contraception; IUD use is low, at less than 1% of the method mix[2]. Sitapur district is also part of Mission Parivar Vikas,[3] an initiative by the government of India to improve contraceptive use in districts with a total fertility rate of 3.0 or above, in line with India's Family Planning 2020 commitment.
Like other high fertility districts, Sitapur has weak health infrastructure and struggles with commodity security as well as a shortage of human resources. Despite these challenges, a landscape assessment conducted by district health officials in May 2017 revealed that the district had a relatively large cache of providers trained to provide IUDs who were not providing services due to lack of confidence.
The findings were discussed during an AFP SMART facilitation in May 2017 by the Sitapur District Working Group (DWG), which then prioritized expanding the availability of IUD services at the sub-block level through the fixed-day service approach. During the facilitation, the working group, supported by Advance Family Planning local partner the Population Foundation of India, developed a detailed strategy to address provider confidence and other health facility gaps. 
A rapid facility assessment was conducted between May and June 2017 to ensure the facilities were ready to provide services. Gaps identified included a lack of boilers, IUD kits, instrument trays, and chlorine for disinfection.  The matter was placed before the Chief Medical Officer, the district's highest health authority and Chair of the DWG. He approved 21,000 Indian Rupees (INR) (USD $338), from existing National Health Mission funds to address these gaps. An additional 20,000 INR (USD $322) was also approved for printing and displaying of information, education and communications materials at the health facilities. 
Many health providers had already received training on IUD insertion by the development partner Hindustan Latex Family Planning Promotion Trust in 2016. But because they lacked confidence in their abilities, a refresher training was organized in June 2017 for all providers across the 25 facilities. Afterward, trainees from the health sub-centers were provided an opportunity for hands-on practice by pairing them with trained health providers at community health centers. 
Following these actions, the Chief Medical Officer issued letters on July 5, 2017, to operationalize fixed day services for IUDs at the 25 sub-center health facilities. The results from Sitapur are encouraging, as uptake for long-acting, reversible methods remains low compared to female sterilization. Moving ahead, the DWG plans to scale up the fixed day services approach to additional sub-block level facilities.
[1] Annual Health Survey India. 2012-13.
[2] National Family Health Survey – 4.  2014-2015.
[3] http://www.nhmmp.gov.in/WebContent/FW/Scheme/Scheme2017/Mission_Parivar_Vikas.pdf
Source
Photo Courtesy of Paula Bronstein/Getty Images Reportage