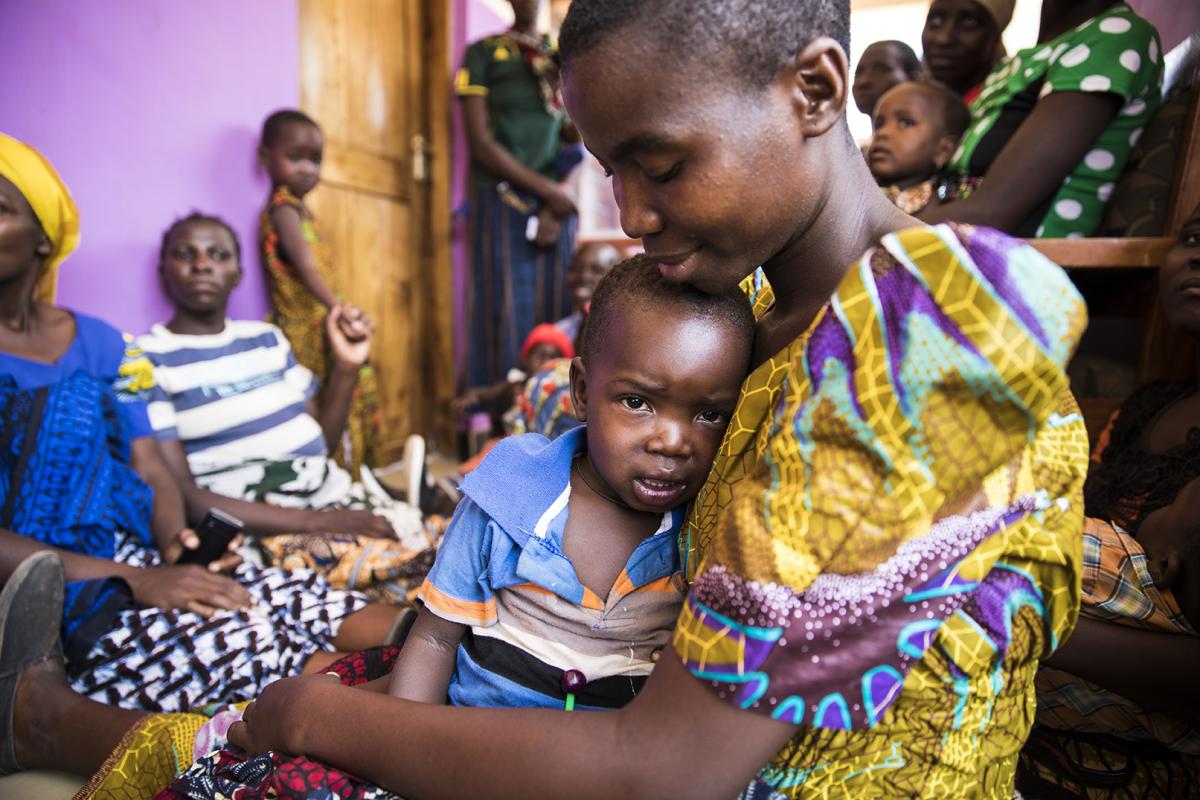 In June 2020, Tanzania reported improvement in reproductive, maternal, newborn, child, adolescent health, and nutrition (RMNCAH+N) by surpassing four out of five project development objectives (PDOs) of the Global Financing Facility for Women, Children and Adolescents (GFF). This success puts Tanzania on track to absorb the remaining 203.2 billion Tanzanian shillings (TZS) (US $88.4 million) of the 703.5 billion TZS ($306 million) allocated by the GFF before the project ends in June 2021.
The increase in RMNCAH+N funding moves Tanzania closer toward its Family Planning 2020 commitment to increase its allocations for family planning commodities from 14 billion TZS ($6.2 million) in 2017 to 17 billion TZS ($7.5 million) by 2020 [1]. Tanzania is also seeing an improvement in the modern contraceptive prevalence rate (mCPR) of all married women of reproductive age (15-49) as additional funding is available for RMNCAH+N services. As of December 2019, the mCPR reached 39.5%, exceeding the 36% mCPR GFF target.
Tanzania joined the GFF, a result-based financing mechanism aimed at combining domestic, external, and private sector financing to accelerate progress for RMNCAH+N, in July 2015 [2]. The government of Tanzania scaled up the GFF infrastructure and, as of December 2019, a total of 1,724 facilities in the eight focal regions (Geita, Kagera, Kigoma, Mwanza, Pwani, Shinyanga, Simiyu, and Tabora) had fully operationalized the GFF.
Advance Family Planning local partner Health Promotion Tanzania (HDT) serves as the secretariat for the GFF Civil Society Organization (CSO) platform and provides technical support to over 20 member organizations. HDT built the GFF CSO group's advocacy capacity to influence progress on the GFF disbursement-linked indicators at the regional level. The group worked together to ensure accountability and hold decision-makers to their commitments.
In group meetings, CSOs reviewed performance on GFF targets, identified setbacks and barriers, and developed regionally tailored advocacy and accountability plans to promote for their proposed recommendations and advocacy asks. Member organizations conducted advocacy with regional health management teams, council health management teams, the ministry of health, and the President's Office, Regional Administration and Local Government Tanzania.
In June 2020, HDT conducted an assessment that revealed the significant progress on the PDOs. Figure 1 illustrates the PDOs that exceeded their targets in the focus regions.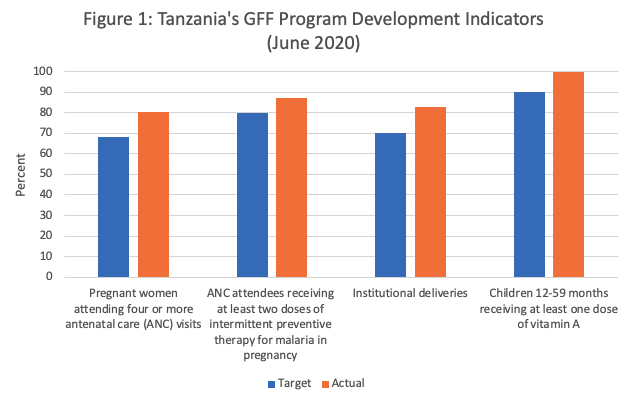 Even though GFF performance exceeded expectations, there are still some foundational indicators that are not expected to meet their targets at the current pace, such as availability of functional comprehensive, emergency obstetrics and newborn care facilities and facilities with three-star rating (robust health services, governance, use of data, etc.). Tanzania's one-year extension of the GFF project through June 2021 presents an opportunity for HDT and other CSOs to continue with advocacy towards attaining the remaining targets.
References
"Tanzania Commitment Maker Since 2012." Family Planning 2020 Accessed November 15, 2020. 

http://www.familyplanning2020.org/tanzania

.
"Tanzania." Global Financing Facility. Access November 15, 2020. https//globalfinancingfacility.org/Tanzania.
Source
Photo by John Rae for The Global Financing Facility