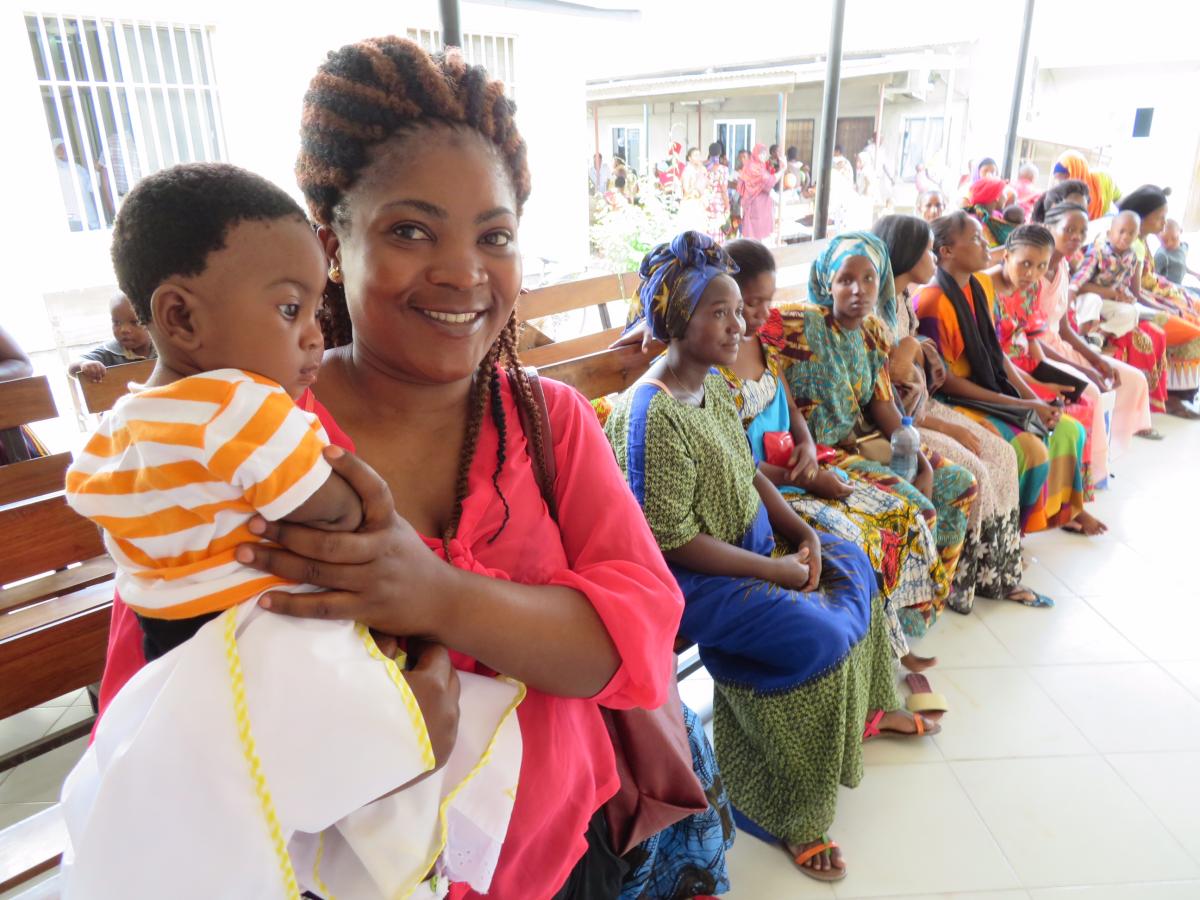 In June 2019, 68 local government authorities (LGAs) in Tanzania invested in family planning to potentially unlock 37 billion Tanzanian Shillings (TSH) (US $16.2 million) from the Global Financing Facility (GFF). Increasing local investment and family planning performance enables LGAs to access additional domestic and global funds dedicated to improving reproductive, maternal, newborn, child, and adolescent health (RMNCAH). As family planning access and quality improve, local governments can reinvest GFF funds in family planning and accelerate progress towards Tanzania's Family Planning 2020 (FP2020) commitments.
Tanzania's FP2020 commitment is to increase the availability of modern contraception methods at all levels of its health system from 40% to 70% and increase its allocations for family planning commodities from 14 billion TSH in 2017 to 17 billion by 2020[1]. To meet the FP2020 goals and other RMNCAH goals, Tanzania joined the GFF to use grant resources to leverage domestic and private sector investments[2]. In Tanzania, the GFF rewards positive health program results with additional financing to multiply health improvements.
If GFF funds are unlocked, the investment will support family planning activities such as outreach and mobile services, provision of long-term methods, health education promotion, emergency procurement, and capacity building. The GFF disbursements are released quarterly and are made directly to the health facilities. The frequent payments to community-based health facilities can potentially create lasting changes to the country's supply of modern contraception.
In early 2019, Advance Family Planning partner Health Promotion Tanzania (HDT) analyzed the GFF and found that increasing the number of modern contraception user would generate GFF disbursements of up to 7.4 billion TSH ($3.24 million) annually for five years. In April and May of 2019, HDT convened meetings with officials from the President's Office – Regional and Local Governments (PO-RALG), the World Bank, and the GFF-Civil Society Organization (CSO) Country Platform, a coalition of 20 national and regionally-based CSOs[3], to share the analysis and decide on how to move forward.
During these meetings, the PO-RALG and CSOs agreed to design and undertake district-based advocacy to secure the LGAs' commitment. HDT trained the CSOs on the AFP SMART advocacy approach. The CSOs developed advocacy strategies for implementation in their respective regions using evidence from the Family Planning Costed Implementation Plan II (CIP II: 2019-2023)[4].
As a result, all 68 LGAs in the nine GFF-focus regions—Geita (6), Kagera (8), Kigoma (8), Mara (9), Mwanza (8), Pwani (9), Shinyanga (6), Simiyu (6), and Tabora (8) regions—resolved to improve family planning performance through increased investment in 2019-2020 budgets. The 68 LGAs represent 40% of all Tanzania's LGAs. In June 2019, Parliament approved the LGAs' Comprehensive Council Health Plans and Budgets, which include these commitments. HDT and partners will continue to monitor progress as LGAs move toward their GFF-based family planning targets.
References
Source
Photo by: John Rae for The Global Financing Facility courtesy of Flickr