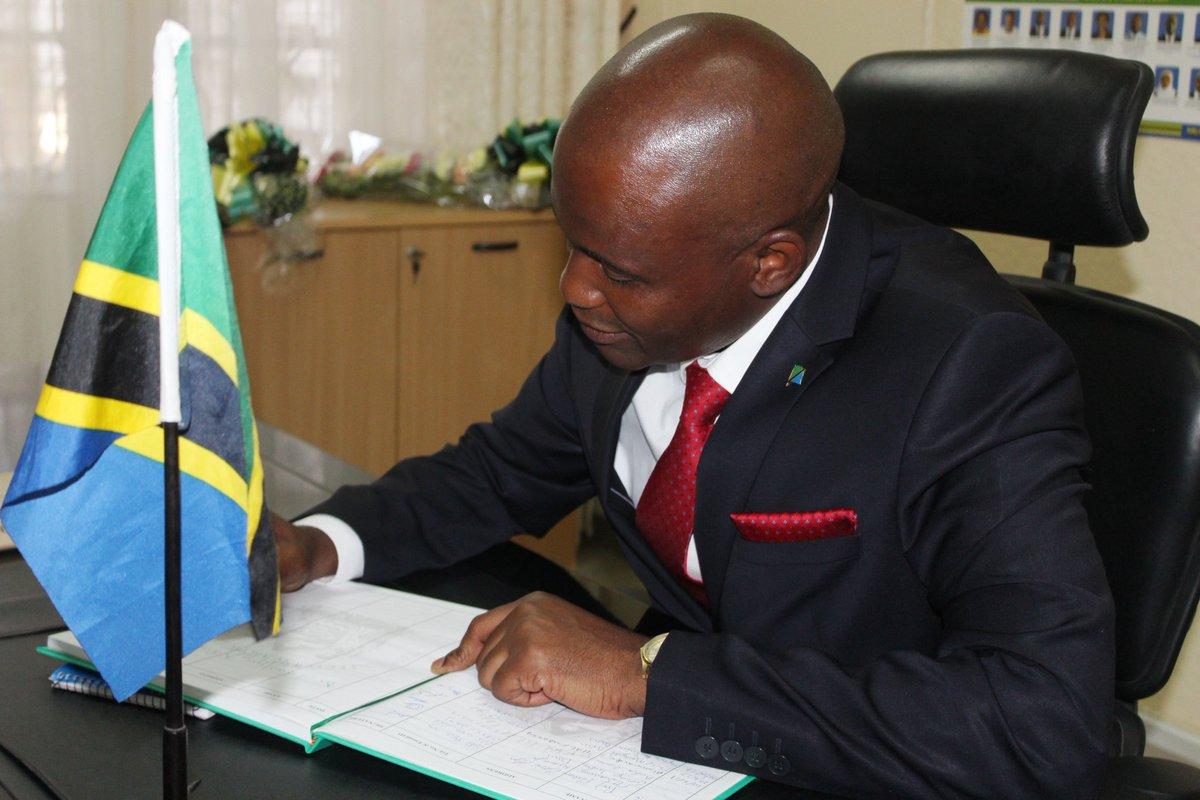 Tanzanian President John Magufuli's recent cabinet reshuffle on October 7, 2017 brought in new faces and increased the number of family planning champions in the cabinet. The cabinet is now made up of 21 ministers and 21 deputy ministers, increasing from 19 and 16, respectively.  
Three of the seven new appointments are active members of the Tanzania Parliamentary Association on Population and Development (TPAPD), a key partner of Advance Family Planning (AFP) Tanzania. In March, the TPAPD signed a declaration of commitment to support all family planning initiatives that expedite Tanzania's efforts to attain a contraceptive prevalence rate of 45% by 2020 and broaden access to family planning services.
Meet the three family planning champions from TPAPD, who are newly on the cabinet:
Hon. Dr. Faustine Ndugulile

 is now the Deputy Health Minister. He serves in a number of regional and global bodies including as Chairman for the Inter-Parliamentary Union Advisory Group on HIV/AIDS, as a member of the Governing Council representing Africa in the International AIDS Society, and as a member of the Pan African Parliament.

Dr. Mary Mwanjelwa

, TPAPD Chairperson, is now the Deputy Minister for Agriculture. Both she and Dr. Ndugulile served in various capacities on the Parliamentary Standing Committees for Social Services and Community Development, HIV and AIDS Affairs, and others. They have been instrumental in engaging government officials to increase funding for family planning and pushing for policy improvements, such as the special provision for life-saving commodities in the Tanzania Public Procurement Act (2016).

Hon. Josephat Sinkamba Kandege

 is now the Deputy Minister for the President's Office for the newly-established Parliamentary Committee on Regional Administration and Local Government Authorities. It will be helpful to have his supportive voice speaking up for family planning advocacy work at the subnational level.
The recent reshuffle adds to the existing champions in the cabinet, namely: Hon. Suleiman Said Jafo,  Minister for President's Office-Regional Administration and Local Government Authorities; Hon. Jenista Mhagama, Minister for the Prime Minister's Office (Policy, Parliamentary Affairs, Labour, Employment, Youth and the Disabled); Dr. Hussein Mwinyi, Minister of Defence (formerly Minister of Health); Hon. Dr. Charles Tizeba, Minister for Agriculture; Hon. Luhaga Joelson Mpina, Minister for Livestock and Fisheries; Hon. Dr. Medard Matogoro Kalemani, Minister for Energy; Hon. Gerson Lwenge, Minister of Water and Irrigation; Hon. Eng. Stella Manyanya, Deputy Minister for Industries, Trade, and Investments; Hon. Jumaa Hamidu Aweso, Deputy Minister for Water and Irrigation; and Hon. Abdallah Hamis Ulega, Deputy Minister for Livestock and Fisheries.
Recently, when AFP Tanzania met with the Deputy Health Minister Dr. Ndugulile to congratulate him on his new appointment, he further affirmed his full support toward family planning initiatives. AFP will continue to engage the champion cabinet ministers to make family planning a cost-effective intervention.
Source
Photo of Hon. Dr. Faustine Ndugulile Courtesy of Le Mutuz