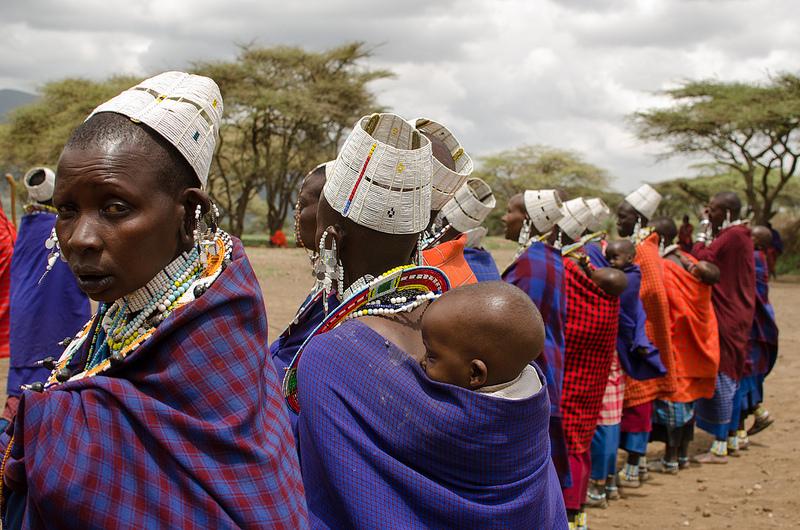 On February 28th, Tanzania's National Bureau of Statistics launched a National Population Projections Report (2013-2035) based on the 2012 national census. The report shows a stagnating dependency ratio of 1:8 by 2035 compared to the current ratio of 1:9, indicating sustained levels of poverty if efforts to accelerate fertility decline are not intensified.
Tanzania Mainland Poverty Assessment (2015) shows 28.2% of the population is classified under Basic Needs Poverty, while 10% fall under the Extreme Needs Poverty category. 
The population projections, conducted jointly by the National Bureau of Statistics - Tanzania Mainland and the Office of the Chief Government Statistician - Zanzibar, show that by 2035, the total country population will be 77.5 million people with a slow decline in the total fertility rate to 4.1 from 5.1 (2018). The projection implies an insignificant change in the country's population structure.
In the next 17 years, the percentage of children under the age of one will decrease from 3.7% to 3.2%, while that of school age children (7-13 years old) will drop from 18.2% to 17.7%. Youth aged 15-24 years old are projected to constitute 19.5% of the total population. The report also projects a significant decline in infant deaths—dropping from 33 to 13.4 per 1,000 live births by 2035. Life expectancy is projected to rise from 62 years (2013) to 74 years (2035). 
These projections call for increased investments to make family planning commodities readily available in all facilities, to expand contraceptive access and use especially among youth to help curb the high teenage pregnancy rate of 27%[1], and to implement region-specific interventions to address the high contraceptive demand of 74%[2] among post-partum women. 
Advance Family Planning Tanzania is among advocacy actors engaging decision-makers at all levels. They advocate to increase family planning budget allocation, disbursement, and utilization to accelerate fertility decline and increase Tanzania's potential to save resources needed for socio-economic transformation to acquire a middle-income status by 2025.
For the 2017/18 financial year, the government almost tripled its budget allocation for family planning commodities to 14 billion Tanzanian shillings (Tsh), an amount that is likely to increase in the 2018/19 national budget as the country aims to attain its Family Planning 2020 commitment of allocating Tsh. 17 billion by 2020.
Source
Photo Courtesy of Flickr Creative Commons by Colin J. McMechan