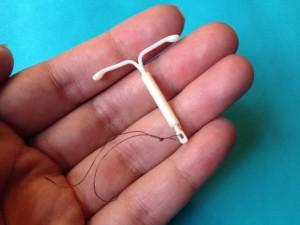 After three community health centers in in Agra district, Uttar Pradesh, India began providing postpartum intra-uterine contraceptive device (IUD) services, each of the facilities recorded a significant service uptake – 21% in Barauli Aheer, 15% in Bichpuri, and 10% in Kheragarh respectively.+ Between December 2015 to March 2017, a total of 5,939 women delivered at these facilities and, of those women, 895 chose an IUD as their postpartum family planning method. The uptake of postpartum IUDs across the three health centers is an important indicator of women's needs for services at these locations.
Although deliveries at institutions such as community health centers in India have increased from 38.7% in 2005-06 to 78.9% in 2015-16, there is still a 60% unmet need for family planning in the postpartum period. A study on Family Planning Needs During the Extended Postpartum Period in Uttar Pradesh, India indicated that three out of four postpartum women expressed an unmet need for family planning counseling and services. In September 2015, during an Advance Family Planning (AFP) SMART facilitation led by local partner Population Foundation of India, the Agra district advocacy working group identified these gaps and the lack of postpartum IUD services in Bichpuri, Kheragarh, and Barauli Aheer as a potential advocacy opportunity.
As a result of the facilitation, the Agra District Health Society conducted a rapid facility assessment to gauge preparedness for IUD service delivery at the three health centers, including the availability of trained providers and the necessary funds to meet any gaps. The working group collaborated with District Health Society and mobilized 38,000 Indian rupees (US $570) for training and health facility strengthening from various unutilized budget allocations within the approved district budget.
Jhpiego, Uttar Pradesh's technical agency for postpartum IUD training and an active member of the working group, trained nine service providers (two medical officers and seven staff nurses) to provide postpartum IUD services and five auxiliary nurse midwives on counseling. Additionally, supervisors oriented seven paramedical staff and 438 accredited social health activists (ASHAs) from the three facilities on postpartum IUD counseling. Each of the facilities also established a separate counseling corner to ensure client confidentiality and informed method choice.
The community health centers in Barauli Aheer, Bichpuri, and Kheragarh were the last three in Agra district to provide IUD services—now all sixteen community health centers in Agra do. Given the increasing demand for postpartum IUDs in the district and the low availability of trained service providers, the next steps for the district working group will include advocating for both the training of more service providers and the provision of these services at block-level primary health centers, which currently do not offer postpartum IUD services.
+ Postpartum IUD services were initiated in Barauli Aheer in June 2016, Bichpuri in December 2015, and Kheragarh in January 2016.
Source
Photo courtesy of Flickr Creative Commons by Sarah Mirk