July 8, 2021
Virtual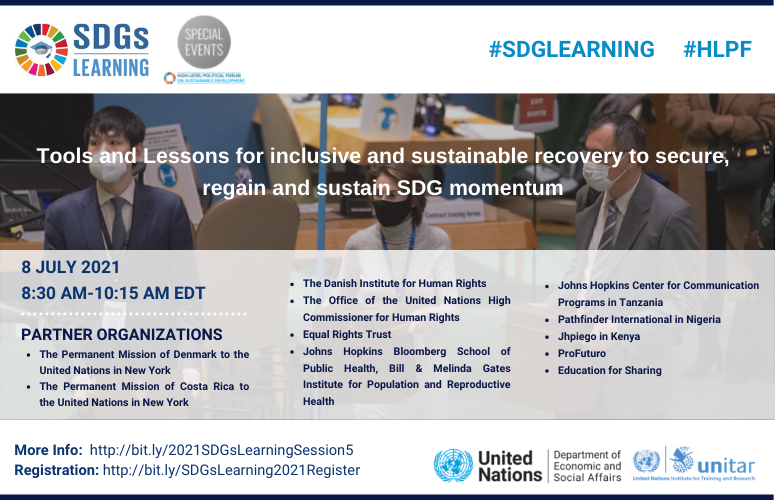 On July 8, Advance Family Planning (AFP) is co-hosting a learning session entitled, "Tools and Lessons to Secure, Regain, and Sustain Sustainable Development Goal (SDG) Momentum." The event is part of the 2021 United Nations High-level Political Forum on Sustainable Development and explores opportunities to rethink systemic injustices in the wake of the COVID-19 pandemic. The session, co-hosted with the Permanent Mission of Denmark and ProFuturo, showcases tools that can be used by states, civil society organizations, and individuals to drive progress towards the SDGs. AFP advocates will discuss the use of the SMART Advocacy approach to identify strategic opportunities with key decision-makers and hold governments accountable to their SDG commitments. Experts from Tanzania, Nigeria, and Kenya will also highlight the importance of a resilient advocacy infrastructure that supports a COVID-19 recovery agenda and continued progress towards SDG achievement.
Learn more about the 2021 SDGs Learning, Training and Practice at the United Nations High Level Political Forum and how to register here: https://sdgs.un.org/events/2021-sdgs-learning-training-and-practice. 
Learn more about AFP's session here: https://sdgs.un.org/events/tools-and-lessons-inclusive-and-sustainable-recovery-secure-regain-and-sustain-sdg-momentum.