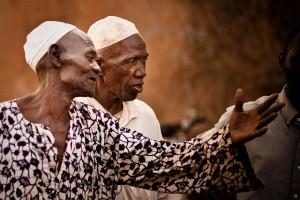 The rural commune of Kelbo in Burkina Faso included family planning funding and activities in its five-year Communal Development Plan (2015-2019) for the first time, as a result of Family Care International (FCI) Burkina Faso's advocacy efforts supported by the Opportunity Fund. The plan, launched on February 23, 2015, allocates 750,000 FCFA per year (US$ 1,300) to family planning from the commune's own funds—a total of 3,750,000 FCFA (US$ 6,400) over five years. The allocation, although small, sets an important precedent for time-bound family planning funding at the communal level.
 
As part of its advocacy strategy, FCI Burkina established a coalition within the Sahel region of Burkina Faso to advocate for family planning funding in the project's targeted communes.
 
After the plan's launch, FCI Burkina closely tracked and continued to advocate to ensure Kelbo's five-year plan was validated by higher institutions and authorities of the Sahel region, which indeed happened on March 31, 2015.
 
In addition, FCI Burkina's advocacy indirectly inspired the communes of Tinakoff and Boundoré in the Sahel region to also integrate family planning promotion activities and allocate funds into their plans for 2015-2019.
 
This advocacy win was achieved as a result of the close collaboration between FCI Burkina and Équilibres et Populations, AFP's local partner in Burkina Faso.  Among other support, Équilibres et Populations contributed to building the advocacy capacity of the Sahel coalition's members through an AFP SMART facilitation.
The Opportunity Fund, managed by PAI with funding from AFP, is a small grants program that helps advocates seize opportunities to accelerate Family Planning 2020's success at district, state, national, and regional levels.
Source
Photo courtesy of Flickr Creative Commons by Eric Montfort