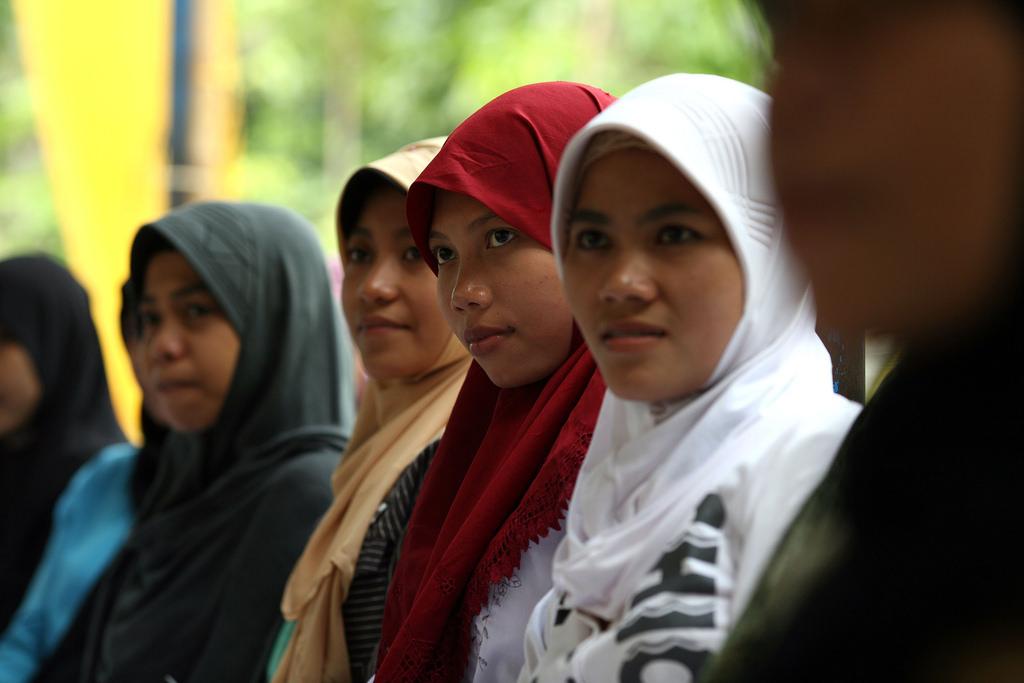 The governments of Ambon, Kapuas Hulu, Karawang, Kuningan, and Tual districts committed to sustain their advocacy activities when the Advance Family Planning (AFP) initiative completes its mentoring and assistance in October 2018. The five districts allocated a total of US $34,000 to fund local advocacy efforts this calendar year (see Table 1). 
The funding will support each district's advocacy working group, including operational activities, routine meetings, and advocacy strategy implementation. The budget allocation for each district, ranging from about $2,700 to $14,900, was decided based on each district's needs and financial capability.

The commitments build upon years of investment. District-level advocacy working groups (DWGs)—first established in two districts in 2010 and expanded in 2012 to an additional nine districts—apply AFP's SMART approach to coordinate efforts to increase funding for family planning, improve access to family planning services, and champion the use of family planning in their communities. Currently, the approach is being scaled up and integrated across all of Indonesia's 34 provinces (over 500 districts) by the National Family Planning Board (BKKBN) with the support from AFP partner Johns Hopkins Center for Communication Programs through the MyChoice project.
In December 2017, local AFP partner Yayasan Cipta Cara Padu (YCCP) and West Kalimantan Province co-hosted a national workshop on Lessons Learned and Sustainability of Family Planning Revitalization in Pontianak City, a graduated district. The workshop helped each district develop a specific sustainability work plan, which focused on how each DWG could formalize their advocacy efforts, if they hadn't already, and continue without external support. 
During the workshop, the three participating provinces (East Java, West Kalimantan, and West Nusa Tenggara) and five districts/municipalities reiterated their preparedness to continue advocacy after AFP support ends in 2018. In her opening remarks at the workshop, Dwi Listyawardani, the Deputy for Family Planning and Reproductive Health of BKKBN, said that the 2017 Indonesian Demographic and Health Surveys report "records an increase in the use of the long-acting contraceptive method and a decrease in fertility rate to 2.4. This is the result of our collaborative work, and we therefore should disseminate and expand the AFP advocacy lessons learned all over Indonesia."
West Kalimantan Vice Governor Christiandy Sanjaya emphasized similar support during the sustainability workshop, saying "The Population, Family Planning and Family Development Program is our main asset to achieve our developmental goal. It is only right that the local government makes it a priority program."
As a next step, YCCP will focus on working with provincial working groups to equip them with advocacy skills to mentor and assist DWGs. YCCP will also monitor and track sustainability of AFP's advocacy efforts after direct support ends.
Source
Photo Courtesy of Flickr Creative Commons by Josh Estey