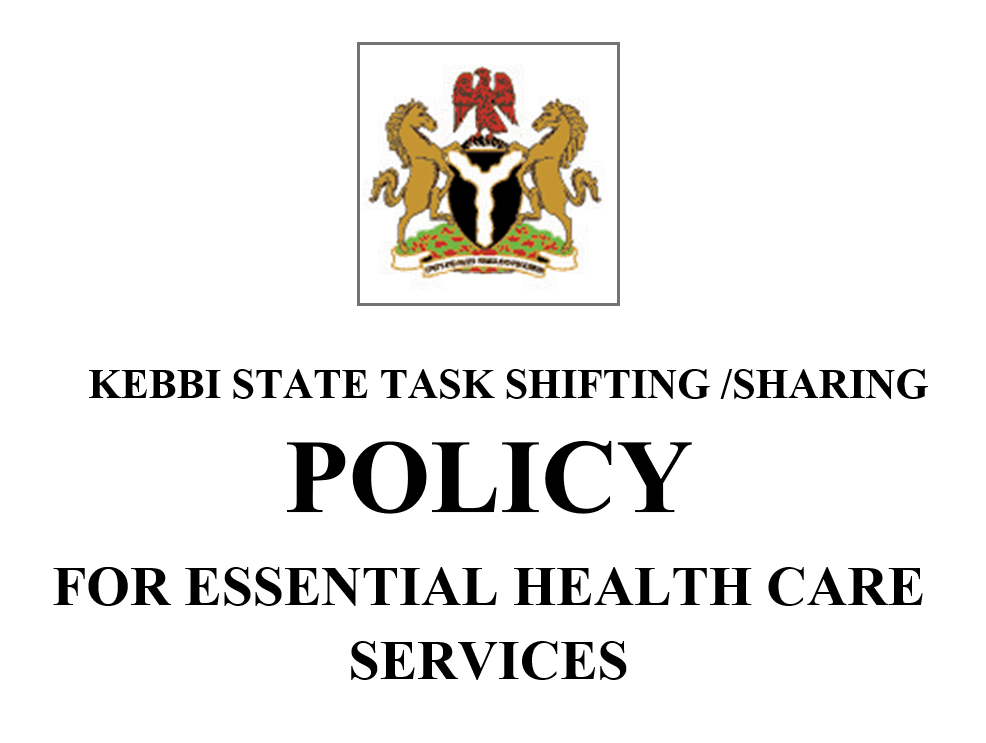 In February 2020, the Kebbi State Ministry of Health launched the Kebbi State Task Shifting Task Sharing (TSTS) Policy for Essential Health Care Services. Like the 2018 national TSTS policy, the new state policy allows lower cadre health workers to share in the provision of essential health services, including family planning [1]. It allows patent and proprietary medicine vendors (PPMVs), also called drug shop owners, and community pharmacists to provide implants and contraceptive injectables. It also allows village health workers to provide oral contraceptives, and midwives to perform vasectomies, expanding access to these methods at the community level.
The shortage and unequal distribution of qualified health workers is a major barrier for access to health services in Nigeria. The shortage is particularly pronounced in Kebbi State, which has a population of 4.4 million people and an estimated health worker to population ratio of one doctor for more than 50,000 people—a far cry from the WHO recommendation of one doctor for every 1,000 people [1,2,3].
Kebbi is not alone; Nigeria faces a nationwide health worker shortage. With a national average of less than one doctor and 1.6 nurses per 1,000 people, the unequal distribution of health workers impacts access to essential services [4]. To address this gap, the Federal Ministry of Health adopted the national TSTS policy in 2014, allowing trained lower cadre health workers, namely community health extension workers, to share basic maternal health and family planning tasks with nurses and medical officers. The policy was revised in 2018 to allow PPMVs and community pharmacists to provide implants and contraceptive injectables to advance Nigeria's progress toward its Family Planning 2020 commitment [5].
In September 2019, Kebbi's ministry of health, with support from Advance Family Planning local partner Pathfinder International Nigeria, brought together stakeholders to discuss adapting the national TSTS policy to the local context. The group elected to mirror the national policy with regard to PPMVs and community pharmacists and share additional family planning tasks among village health workers and midwives. The Kebbi State Commissioner for Health launched the policy documents in February 2020, and publicly expressed the state's commitment to implement the policy.
To fully operationalize the TSTS policy, the state also needs resources to train health workers to deliver quality family planning services within their expanded scope of work. In September 2019, the Kebbi State Ministry of Health approved the creation of a budget for training, allocating 100 million Nigerian naira (US $274,000) in the state's fiscal year 2020 budget [6]. This win resulted from a complementary advocacy effort by the state advocacy working group, supported by Pathfinder International Nigeria, and the Community Health & Research Initiative, an Opportunity Fund grantee.
Advocates will continue to work with the Kebbi State government to ensure the timely release of budgeted funds to train health workers, and to support the dissemination and implementation of the TSTS policy.
The Opportunity Fund, managed by PAI with funding from Advance Family Planning, is a small grants program that helps advocates seize opportunities to accelerate Family Planning 2020's success at district, state, national, and regional levels. Find more information about how to apply here.
References