October 30 – November 2, 2017
Lagos, Nigeria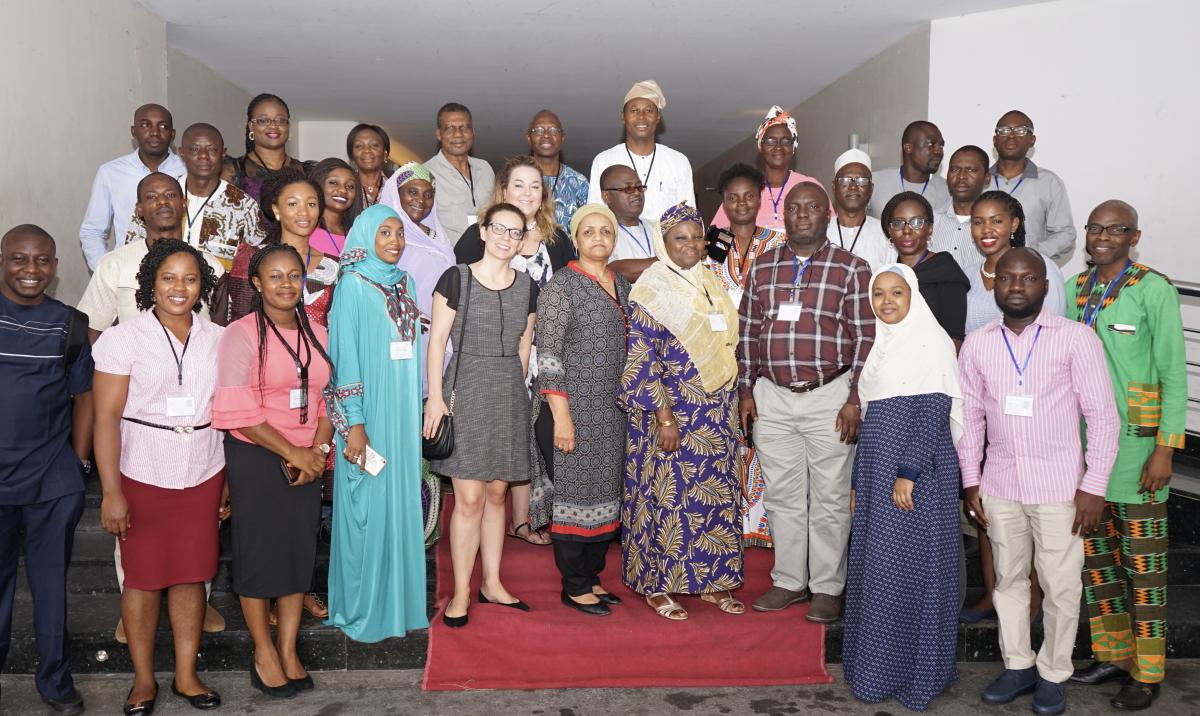 Advance Family Planning partners Pathfinder Nigeria, the Bill & Melinda Gates Institute for Population and Reproductive Health, CCP Tanzania, and Jhpiego Kenya, led a four-day communication and media advocacy workshop for Nigerian advocates and family planning champions. Twenty-four participants—representing five state working groups (Abuja, Cross River, Kwara, Lagos, Oyo, and Plateau states), Opportunity Fund recipients, and members of youth coalitions and faith-based groups—convened to strengthen communication and advocacy skills and learn about and apply media advocacy best practices to their work.
Facilitators applied a combination of small group discussions, short presentations, peer- and self-critique, and individual working sessions to maximize participant engagement and learning. The workshop proved to be a strong model of South-South collaboration, with Tanzania and Kenya providing their experience incorporating media advocacy in their contexts, and with states sharing information with each other.
See the workshop facilitator's agenda and presentations below.
GOAL
Build capacity of AFP Nigeria partners to implement communication best practices
OBJECTIVES
Become well versed in AFP's communication tools, best practices, and tone;

Sharpen skills on how to write simply and effectively;

Be able to adapt advocacy messages for different audiences;

Apply writing, editing and messaging techniques to advocacy communication materials in development; and

Learn about AFP's new media advocacy efforts in East Africa and discuss how to apply in Nigeria.
METHODOLOGY
Hands-on workshop with self- and peer review, group work, and individual presentations